What to Know about Buying an Historic Home vs. a Newer Home in Southern Maryland
Posted by Billy Rabbitt on Monday, March 8, 2021 at 1:53 PM
By Billy Rabbitt / March 8, 2021
Comment
One of the nice things about buying a home is the number of possibilities that come your way. Not only can you live in a variety of different neighborhoods, but the homes themselves offer different types of amenities others do not. An interesting set of different types of homes are historic homes and newer homes.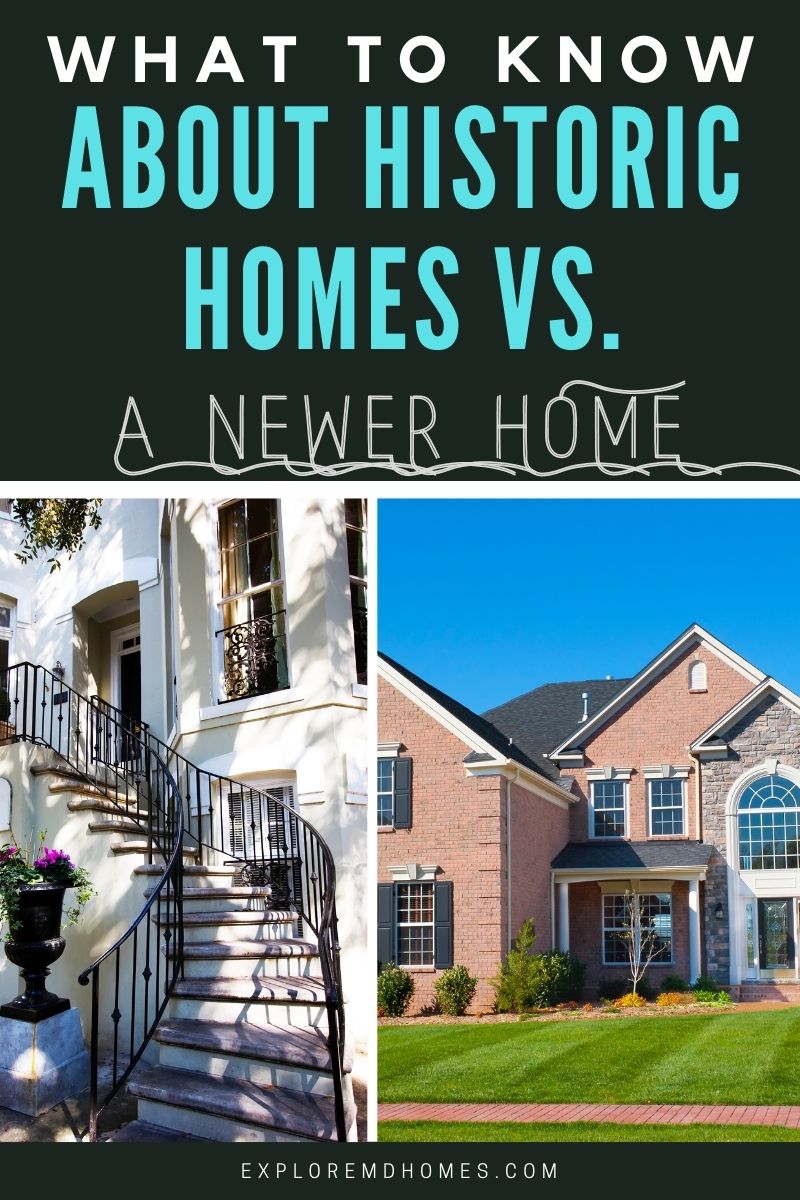 According to RocketMortgage.com, "historic places are determined and then monitored by the National Park Service." A historic home is more than just simply a home that's been around for decades or centuries. It has to have some sort of historic significance in time – be that connected to a historical figure or an event.
Southern Maryland is home to multiple historic homes but they don't have to be registered to be an older, well-maintained home. There are beautiful older homes that have been lovingly cared for and may be the perfect home for you and your family - However, a newer home may be the better option.
If you've ever considered buying a historic home, you need to be aware of what to prepare for and if buying a newer home is a smarter path to take. Let's go over some differences between the two types of homes.
Renovations and restrictions
When buying a historic home, you'll have to keep in mind that you may not be able to renovate the home without the permission of a local preservation organization. The big thing that gives a historic home its value is not just the age of the home but how close it has been able to stay with the original look. Attempting to change parts of the home could be quite a hassle, not to mention take an extended amount of time if approved. Be sure to do some research into the home to see what is and isn't allowed.
On the other hand, a new home tends to have the most current look and appliances that many people are looking for when buying. It's far less likely that you will run into serious issues that need renovated or fixed due to it being a newer home. You will also have much more control over what you want to do with your home and when.
Home inspections
Before moving into any home, it's wise to get a home inspection done to make sure there aren't any underlying issues that could cripple your finances down the road. This is doubly true for historic homes. Homes built in centuries past could have several major issues that a standard home inspection won't be able to fully cover. When doing research, make sure you choose a home inspector who specializes in inspecting much older homes with more issues.
With regard to newer homes, they are far more likely to have been built in compliance with local and national laws. That said, you'll still want an inspection done to ensure that is actually the case.
Financing
One final thing to think about when deciding between a historic and newer home is how it will be financed. Because there are risks involved with buying an older home, many insurance agencies may hesitate to get involved with such financing. However, you may be able to qualify for a renovation loan that could assist you with your current needs.
In the end, the choice is up to you for whichever type of house you choose. If you love history and are passionate about preserving it in the home and aren't phased by certain regulations and restrictions, this may be a great option for you. If suddenly you find yourself not so sure, feel free to take a step back and see that you can find other options as well!
Check Out All The Specific Searches in Calvert, Charles and St. Mary's County: