What is a SoftShell Crab?
Posted by Billy Rabbitt on Monday, September 6, 2021 at 9:45 AM
By Billy Rabbitt / September 6, 2021
Comment
The soft shell crab, contrary to what it sounds, is not its own species of crab. A soft shell crab is actually a regular crab that has gotten too big for its shell and began the molting process. In the United States, softshell crabs are most typically blue crabs. In order to keep growing a crab will shed its shell and make a new bigger one, which is the molting process. The allure of enjoying a soft shell crab is that they hold all the flavor of your typical everyday hard shell crab without the hassle of prying the sweet meat out of a sharp stiff shell. Some would say it is shellfish in its most perfect state.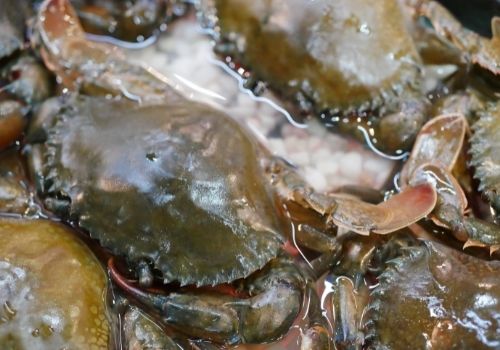 Softshell crabs are best eaten with golden crisp. If you were to boil them like a traditional hard shell crab it would fall apart. It is a good idea to get your fill when they are in season because the season is plentiful but short. There are several great places to enjoy the best seafood and soft shell crabs you have ever tasted in St. Mary's County.
Happy Seafood House
The Happy Seafood House is located at 408 74 Merchants Ln. in Leonardtown and is open from 11 AM to 9 PM Monday through Thursday, 11 AM to 10 PM Friday and Saturday, and from noon to 8:30 PM on Sundays. The Happy Seafood House serves seafood and Cajun Creole-style entrées, and of course, the crab is a favorite.
Reluctant Navigator Restaurant
If you are ever in Tall Timbers Maryland you cannot pass up your opportunity to go to the Tall Timbers Marina and eat at the Reluctant Navigator. Reluctant Navigator is located exactly at 18521 Herring Creek Road at the Tall Timbers Marina in Tall Timbers Maryland. The Reluctant Navigator is open Thursday through Sunday. On weeknights, it is open from 5 to 9. Saturday is open from noon to 930. Sunday it is open 8 AM to 4 PM. This little hidden gem of a restaurant, in what some would call the middle of nowhere, has the best customer-oriented service and the most amazing traditional Maryland seafood.
Calvert Crabs and Seafood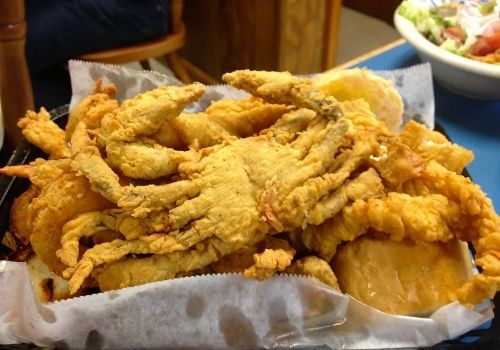 Calvert Crabs and Seafood offers a takeout menu rather than a dine-in restaurant approach. You can order online for easy convenience or walk right in and make your order to carry out. Calvert Crabs is closed on Mondays but open Tuesday through Thursday from 11 AM to 7 PM, Friday and Saturday from 11 AM to 8 PM, and Sundays from 11 AM to 5 PM. It is located at 151 Central Square Dr. in Prince Frederick Maryland. Many people love the delicious authentic food including the crab and the fries with old bay seasoning are a big hit.
Ruddy Duck Seafood and Alehouse
The Ruddy Duck is somewhat of a popular staple in Saint Mary's County it is located at 16810 Piney Point Rd. in Piney Point Maryland. Ruddy Duck is closed on Monday and Tuesday and is open Wednesday and Thursday from 3 to 8 PM, Friday from 3 to 9 PM, Saturday from 11 AM to 9 PM, and Sundays from 11 AM to 7 PM. The restaurant serves an upscale sports bar type of menu with some of the best reviews in Maryland. As there is water on both sides, it is definitely a great place to get a crab.
There are so many reasons to love living in southern Maryland, for more information on South Maryland including Southern Maryland real estate, please contact us anytime.
Thinking of Moving to Southern Maryland? Check Out Our Featured Communities