Turkey Trots Around Southern Maryland
Posted by Billy Rabbitt on Thursday, November 17, 2022 at 7:24:04 PM
By Billy Rabbitt / November 17, 2022
Comment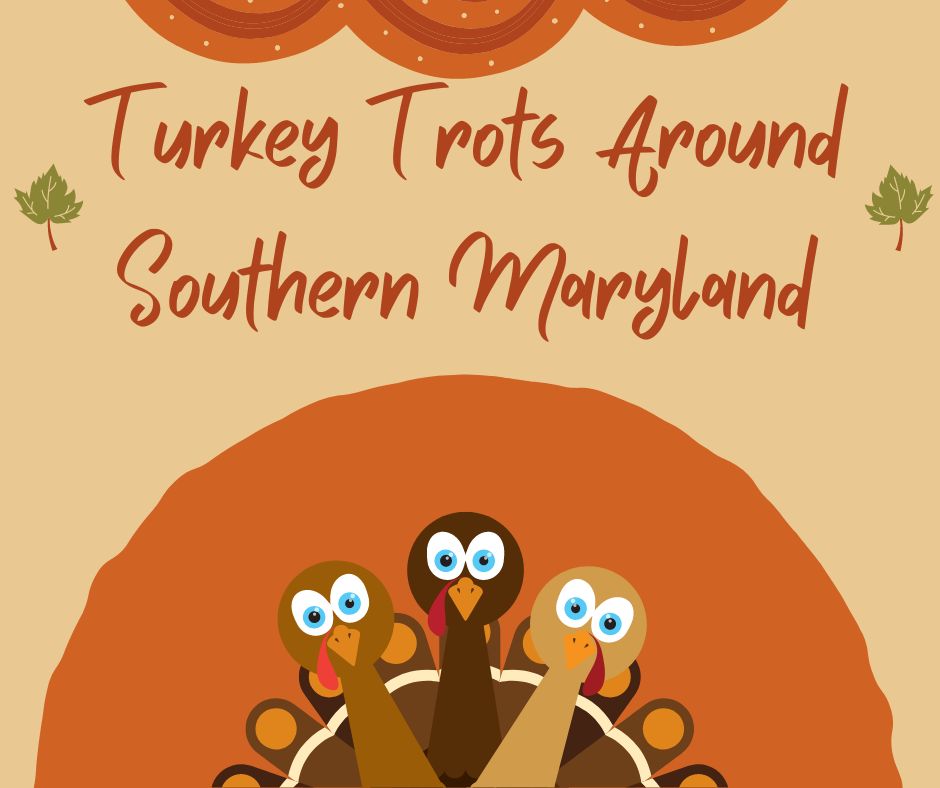 There is a lot of fun to be had at a Turkey trot. Not only does it get you out among other enthusiastic people in the community, but you are also often raising money for a good cause, getting some exercise to justify eating a large Thanksgiving feast, and you get a free shirt to remember it all! Plus who doesn't love that great feeling from the endorphins and a sense of accomplishment when you are done?
Here is a List of Turkey Trots Happening In and Around Southern Maryland in 2022
Festival of Lights Trot for a Turkey
Every year the Festival of Lights is a popular southern Maryland attraction. It is a driving tour through Christmas light displays at Watkins Regional Park. The Turkey Trot allows runners to experience the displays up close before anyone else with a run on November 19.
An annual run that has been happening for 18 years. The tryout will be at 8 AM at McCullough field in Laurel. This event helps to raise money for hungry children and adults in the area. You can register online or at jailbreak brewery.
Sheppard Pratt Frederick Turkey Trot
This year marks the 20th Sheppard Pratt Frederick turkey trot. The event includes a 5K, and a 1K/run walk. This is a great event for the entire family. All proceeds go to support those who seek the care and help of Sheppard Pratt.
Catonsville's 18th Annual CHA XC Turkey Trot
The family fun run will begin at 8:10 AM and the 5K begins at 8:30. This family-friendly event is at Catonsville high school. The high school has been hosting this turkey trot for 18 years now. This is an annual fundraiser to benefit the schools cross country program.
Located at the mall in Columbia Maryland beginning at 8:30 AM. This is a traditional style 5K race and all levels of runners aged 7 and above are welcome.
Strut Your Stuffing 5K Turkey Trot
Straight your stuffing is a turkey trot that benefits project echo. This run has taken place for 11 years along the trails at Jefferson Patterson Park in Saint Leonard. It is a beautiful place to have a run.
Every year the YMCA of Maryland hosts several different turkey trots around the state. This year's locations include Arnold, Baltimore City, Bel Air, Elliot City, Towson, and Westminster. There's also the ability to run an online race.
After you have enjoyed one of the great Thanksgiving morning races you can come out again for this race on November 26 two days after Thanksgiving to help burn those last calories. The run will begin at 9 AM and take runners through the scenic trails of the drug bay river farm. After the run, there will be hot cider and a light snack for runners. Proceeds go to help purchase canoes and kayaks for the outdoor education programs along the river.
For more information on living in southern Maryland including southern Maryland real estate please contact us anytime.