Tips for Selling Your Home By the End of the Year
Posted by Billy Rabbitt on Wednesday, September 7, 2022 at 2:55 PM
By Billy Rabbitt / September 7, 2022
Comment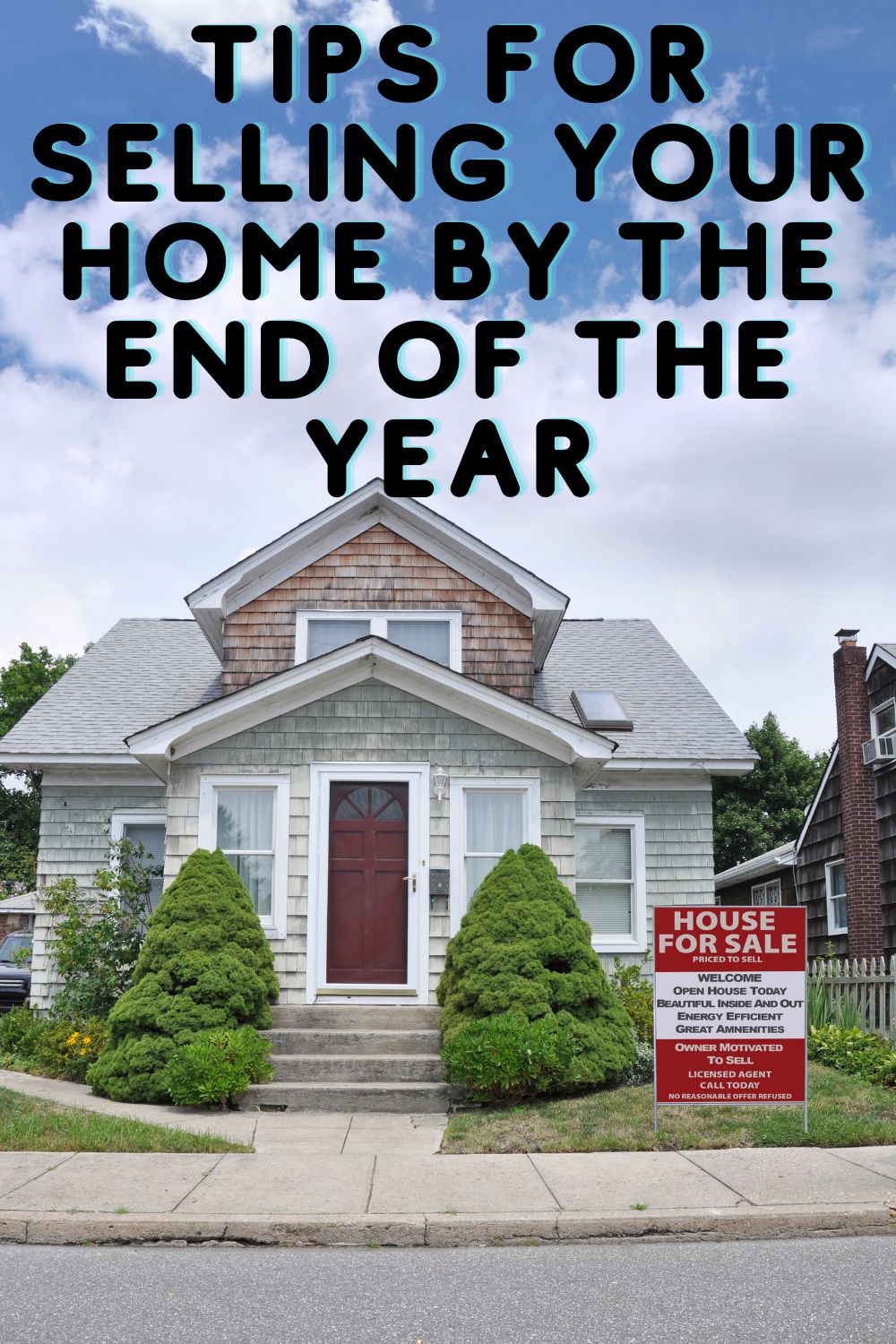 After two years of homes flying off the market in a matter of days and in some cases just hours, the market has shown signs of slowing down and homes are taking a bit longer to sell than they did just a few months ago.
This can bring up some concerns for home sellers wondering how they can still sell their homes successfully, especially if they are hoping to get their homes sold within the year before the end of 2022.
Homeowners may need to adjust their selling strategy a bit to meet changing market conditions, but homes are still selling successfully right now.
Here are Some Tips for Getting Your Home Sold by the End of the Year
Setting a realistic asking price is crucial
One of the most important attributes of selling your home is making sure you are listing it for the correct price. In any market, homes sell more successfully when they are priced correctly. It is important to set your home at an asking price that is in line with fair market value and comparable sales of homes just like it in the area instead of emotion.
Some buyers can be tempted to test the market or to price their home for what they personally feel it is worth but it is always best to make sure that you are knowledgeable of what is going on in the market around you as buyers most certainly will make sure that they know.
This is a good time to let your trusty local real estate agent lead the way in helping you determine what the fair market value of your home is and the best price to list it at. A home priced too low can have buyers wondering what's wrong with it and a price that is set too high can have buyers thinking that the owner is greedy.
Get first-look feedback from your agent
Home sellers looking to get their homes sold quickly before the year's over should keep in mind that homes that are clean and well-staged sell faster. It is a good idea to ask your agent for feedback on their first impression of your home and ask them for their opinions on what they might do to get it ready to be officially listed for sale.
A real estate agent is knowledgeable in what buyers are currently looking for and what homes tend to be the most appealing and moving at a more rapid pace. They can help you to see items that you may have overlooked or become accustomed to because you live in the home.
Make sure to have professional photos and maybe some videos taken
You want to make sure that you show your home in the best possible way and a big part of this is the listing photos that people will see with the online listing of your home. A majority of homebuyers for several years have begun their home shopping by searching through available online real estate listings. This means that the first time a buyer sees your home is through photos.
Now more than ever having professional photos taken of your home to highlight its best angles and attributes is incredibly important. Professional photos can make all the difference in the appeal your home has and the number of buyers that decide they would like to come and see the home in person to take the next step in their homebuying process.
The more people that come to see your home the better as this gives a higher opportunity of receiving one or more offers and getting the home sold.
Homes are still selling and a home can sell in any market when it is in great condition and set at the proper price. With the help of a knowledgeable real estate agent, these things can go much more smoothly and get your home sold at a quicker pace.
For more information on selling your home in southern Maryland please contact us anytime.
More Useful Selling Tips
5 Ways Homebot is a Useful Tool for Homeowners
Four Easy Ways to Improve Curb Appeal
How Long Does It Take to Sell a House