Three Summertime Water Attractions in Calvert County
Posted by Billy Rabbitt on Tuesday, June 21, 2022 at 6:42 AM
By Billy Rabbitt / June 21, 2022
Comment
Southern Maryland is full of many amazing water spots, especially in Calvert County. Beyond the gorgeous beaches, there are also some fun summertime water amusements right in your backyard. Here are some fun summertime water attractions to visit this year.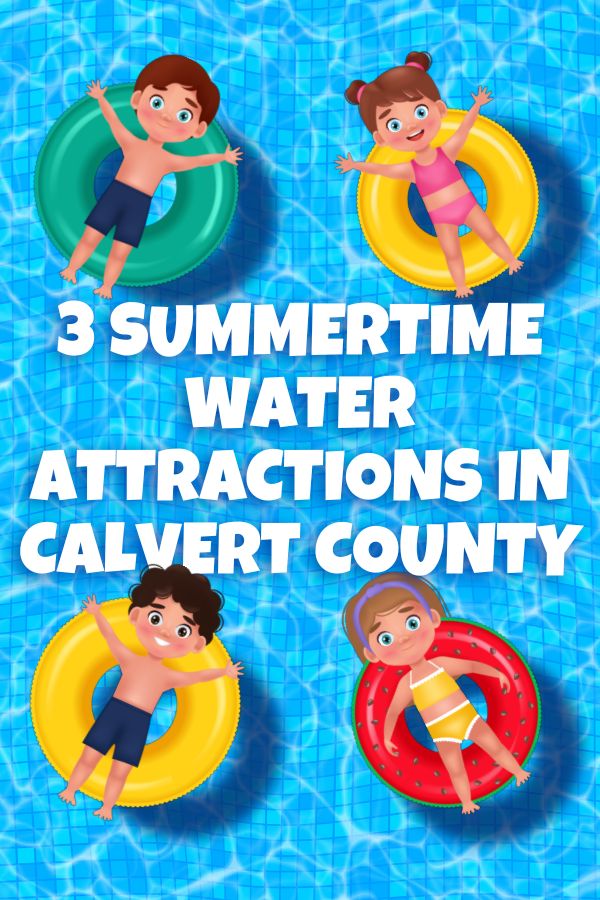 This is a popular water amusement park in Calvert County that has been around since 1995. You want to make sure that you plan ahead as tickets sell out quickly and the park gets to capacity. The park is open on weekdays through mid-June and it will be open every day starting June 17.
If you are a nearby resident there are season passes available to come and enjoy the fun anytime you want at a lesser cost. The park does guarantee admission for its season pass holders and pre-purchase ticket holders. Tickets purchased at the park are on a first come first serve basis.
The water park is smaller in comparison to some of the most popular water amusement parks around the country but it is a fun spot to enjoy. There's a large leisure pool at the center surrounded by a lazy river and a couple of fun slides. There is a lap pool area as well for those interested in a good workout.
In addition to anytime fun the Chesapeake Beach Waterpark also offers special events, day camps, and swimming lessons. For more information, you can check out their website at this link https://chesapeakebeachwaterpark.com/park-map/
The Edward T Hall Aquatic Center is a good old-fashioned community pool that features lap swimming, a leisure pool, a hot tub, as well as an adjacent fitness room for those aged 18 and over.
The center was named after Edward T Hall who was a resident of Calvert County that served in the Senate from 1958 until 1978. Edward was also known as the co-founder of the Calvert Independent newspaper in 1940.
The competition pool is able to host several different competitive swim events. It has a 1 m diving board and a 3 m diving board. The leisure/children's pool features three youth slides and a beach-style entry with depths from 0 to 3 feet. It also has a fun water drop bucket feature. The therapy pool is reserved for use by adults 18 and older. There is also a hot tub for adult use only heated to 100° with seating for nine people that is 3 feet deep.
The center also has a party room available for booking fun water-themed birthday parties.
The Cove Point Pool is somewhat of a hidden gem only known by those who live nearby. It is part of the Calvert County parks and recreation located in Lusby Maryland. It is a great spot to cool off and have some fun in the summer for those who live in southern Maryland. The pool features both lap swim and open swim times as well as an adult-only swim time.
Some local insider tips include hanging out after 4 PM when most of the younger crowds have cleared out to go home and relax or get in some dinner and go to sleep. This is a favorite spot for many southern Calvert County residents as it is rarely ever crowded.
These are a few of the many ways to enjoy swimming during the summer around Calvert County Maryland.
For more information on living in southern Maryland including all southern Maryland real estate please contact us anytime.
More Great Things to do Around Southern Maryland