There is Still Time to Enjoy Summer Activities in Southern Maryland
Posted by Billy Rabbitt on Monday, July 18, 2022 at 9:19 AM
By Billy Rabbitt / July 18, 2022
Comment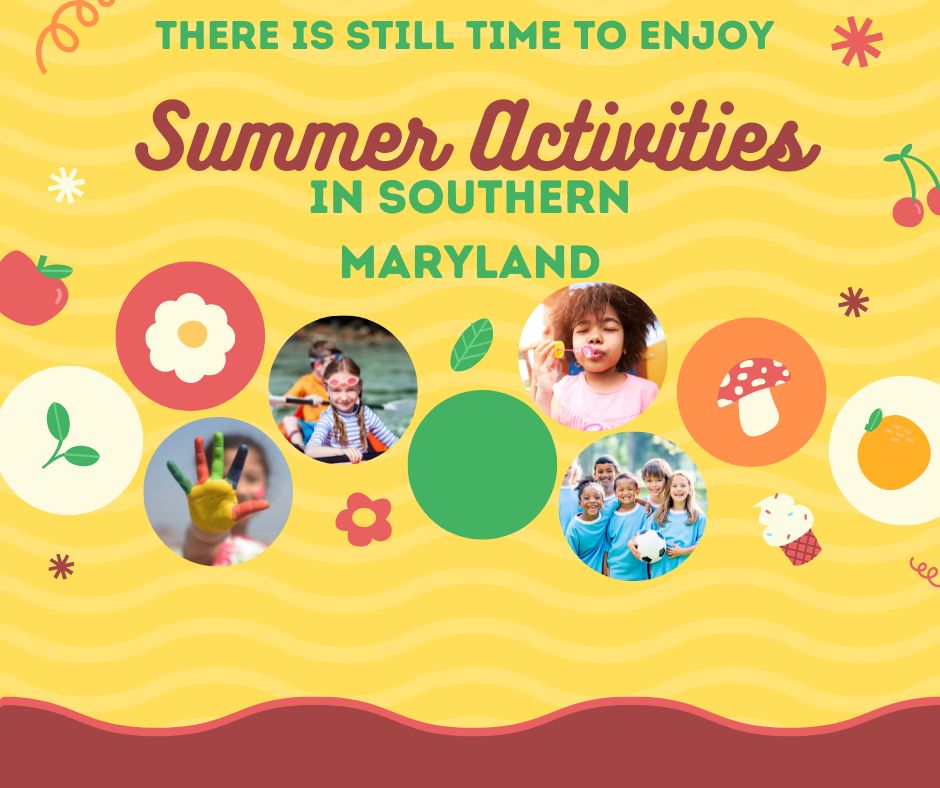 We are halfway through summer in Southern Maryland but there is still plenty of time to enjoy some fun activities. Here are some fun and interesting activities located around southern Maryland to finish out the last half of summer in 2022.
This Friday, July 22 from 6 PM to 10 PM come out and enjoy some live music put on by The Reagan Years at Tiki Solomon's Island. Tiki Solomons Island is a tiki bar that is open seasonally from April to November. It is well known for its mai tais and fun relaxed summer atmosphere. The bar opens at six and the show will start at 6:30.
On August 6 all day from 8 AM through the next day August 7 until 5 PM. This is a fun and free open house weekend at the lighthouse to celebrate National Lighthouse Day which is officially on August 7 every year. On this day you can enjoy free tours of the museum as well as the Potomac River Maritime exhibit and lighthouse tower and grounds exploration.
This is the first ever southern Maryland Italian Heritage Festival it is hopefully going to be an annual event in Saint Mary's County. This is a family-friendly festival that will include authentic Italian food, festival-style rides, games, wine, cooking demonstrations, cultural entertainment, and shopping opportunities from local vendors as well as much more. This festival is organized by the Italian Sons and Daughters of America Lodge Southern Maryland # 500.
The festival is scheduled for August 6 from 10 AM to 8 PM. It will take place at the Saint Marys Fairgrounds at 42455 Fairgrounds Rd. in Leonardtown Maryland.
This is a popular and fun event in St. Mary's County every year. It is a family-oriented atmosphere with 30 teams of boat paddlers competing on the Patuxent River. You can sign up for your own Dragon boat team at www.somdcr.org. The event is Saturday, August 13 and it holds a full day of Dragon boat races amongst a large number of teams. There will also be lunchtime entertainment and children's activities as well as a vendors village and an award ceremony. There will be other fun events throughout the week leading up to race day including the popular Dotting of the Eye Ceremony, practice sessions, and a flash mob. This is a fun event but it also is for a good cause raising money for SMCR and its members with developmental differences.
The Maryland Dove is a ship that has been under construction since June 2019. This boat has been constructed at the Chesapeake Bay Maritime Museum. Over the past few years, the public has been able to come by and observe the construction. On August 27 The Maryland Dove will be arriving at its homeport at the Port of Historic Saint Mary's City. Come down and join in on the commissioning of this amazing historical replica.
There is nothing quite like living in Southern Maryland, especially in the summertime. For more information on living in southern Maryland including available southern Maryland real estate please contact us anytime.
More Great Things to do Around Southern Maryland