The Most Popular Food to Grill in Maryland
Posted by Billy Rabbitt on Friday, April 22, 2022 at 12:43 PM
By Billy Rabbitt / April 22, 2022
Comment
Being that summer is just around the corner and spring is a busy season of sports, wrapping up school, and attending several different types of parties it will be here before we know it. We thought we would highlight one of the favorite summer past times here in Maryland and that is a good backyard cookout.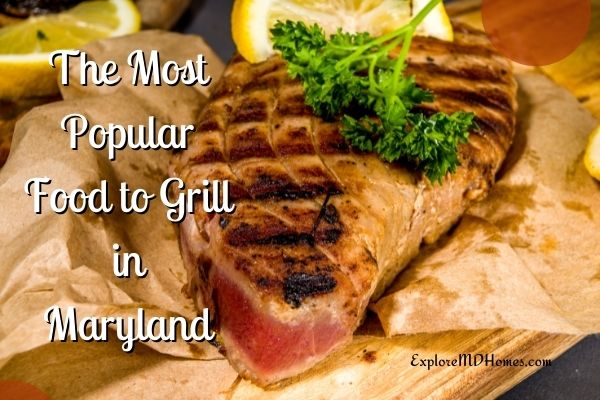 Recently the website eatthis.com which is the site of the blog "Eat This, Not That" put together a list of the most popular food to grill in every state in America. Being that there are so many popular cookout foods for Marylanders you probably have several quick guesses that come to mind as to what the most popular food to grill in the state of Maryland would be.
The number one most popular grilled food item in the state of Maryland is…
According to "Eat This, Not That" the absolute most popular food for grilling in the state of Maryland is a tuna steak. Did this come to your mind? Maybe not. Or some other foods might come to mind like corn on the cob or some other form of more popular seafood that Maryland is notable for.
The website states that this data was pulled by Google on what was searched for grilling food in every state. Many of the states came up with surprising results for what the most searched grilled food dish is within that state. This data was compiled by Google last year and Eat This, Not That wrote an article highlighting the most popular grilled foods in September 2021.
Finding the best-grilled tuna steak recipe
If you are intrigued by grilling up a tuna steak to find out why so many people were searching it last year, several will pop up after sticking it into your web search engine. When it comes to cooking, everything is subject to the personal taste of the person enjoying the meal.
A good rule of thumb to go by is to look at the reviews for the recipe itself to see how many there are and the percentage of highly rated reviews that there are compared to the number. Even then you may find that your favorite is not the most popular one. It could take trying a couple of different recipes before you find something that works just for you.
For a little bit of help to get you started on your search here are a couple of highly-rated recipes for grilling tuna steaks.
Follow this link to find a recipe from the Barefoot Contessa on Food Network Ina Garten:
Here is a highly rated grilled tuna steak recipe from the website Yummly:
Here is a well-reviewed recipe that claims to make the best-grilled tuna steak you've ever had:
No matter what your favorite dish is to put on the grill, there are always some new techniques you can learn for making it. Whether you prefer the easier route of using a gas-powered grill or prefer the more traditional method that some professional cooks say is the only way to grill by using charcoal, there are many great foods you can enjoy at a summer cookout in southern Maryland
For more information on living in southern Maryland including southern Maryland real estate please contact us anytime.
More Great Tips for Homeowners and Maryland