The History of Greenwell State Park
Posted by Billy Rabbitt on Monday, June 14, 2021 at 10:28 AM
By Billy Rabbitt / June 14, 2021
Comment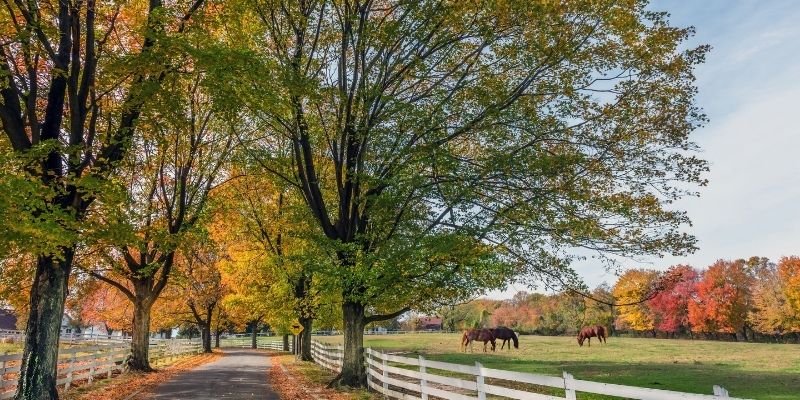 Greenwell State Park is one of the most beloved recreation areas in Southern Maryland, specifically in Hollywood. This public recreation area is located on the Patuxent River in Saint Mary's County and features the historic Rosedale Manor House as well as Bond Sims tobacco barns complex.
The park has been around since 1971 when John Philip Greenwell Junior and his sister Mary Wallace Greenwell donated 167 acres of farmland to the state to use as a public park. The state then purchased the adjacent 430 acres of the neighboring Bond property and added it into the park grounds. The two pieces of land were joined to form a 596-acre state park for all residents of Maryland to enjoy as well as any visitors. The park is managed in partnership with the Greenwell Foundation which is a nonprofit organization dedicated to providing outdoor accessible recreation for all.
Rosedale Manor House is the focal point of the Greenwell State Park property. The house was built around 1880 and is still situated on the shoreline of the Patuxent River today. The manor features a Victorian-style Rose Garden, a family chapel, and a spectacular view of the river. Today guests of the Greenwell State Park can enjoy the large historic home's beauty and also take tours of the manner which has been very well kept and preserved. The home is available to use for weddings and events.
The Bond Sims tobacco barns complex is a series of three interconnecting buildings from the 19th century. These farm structures include two tobacco barns, a stable, a corn crib, and greenery. The oldest section of the complex is a log tobacco barn built by John F Sims in 1838. It is made of hand-hewn logs put together long before sawmills came into existence which is pretty impressive. The barn is referred to as Simms Bond barn and is a beloved historical icon in South Maryland. It was originally a tobacco barn that was later adapted for use as a stable by Dr. Walter Hanson Briscoe. In 2000 the National Trust for Historic Preservation named the barn to its list of most endangered historic resources in America. Horses have long been a part of the property's history and remain a central attraction to the park today. Right now it is an official horse discovery center designated by a Maryland horse industry board and attracts visitors and riders of all ages and abilities and offers unique therapeutic horseback riding programs. It is one of the longest-running horse programs in the region.
The horse program at the tobacco barns complex is just one way in which this park is honoring John Philip Greenwell's vision of a place where people with disabilities could come and experience the beauty of nature and the joy of outdoor recreation, the whole reason in which he and his sister donated their farmland in the first place.
With the help of the Greenwell foundation a nonprofit organization dedicated to providing outdoor accessible recreation the unique equestrian program offers horse therapy for veterans, active-duty military, and first responders experiencing post-traumatic stress. The program works to serve veterans and active military with the help of operation warrior refuge. The horse program at Greenwell Park also serves children and adults with and without disabilities through horseback riding lessons, camps for children, one-time rides, group rides, and bucket list fulfillment.
Greenwell Park is also a facility that is open just to enjoy as a park from sunrise to sunset with a three dollar parking fee for residents of Maryland and five dollar parking fee for out of state visitors. These fees support the Greenwell Foundation's programs. Open barn hours are every Saturday morning which allow people to visit, learn, ask questions, and get up close to the horses.
Greenwell State Park is just one of the many gems of living in Saint Mary's County and southern Maryland. For more information on Southern Maryland real estate please contact us anytime.
More Great Things About Southern Maryland