The Best Savory Pumpkin Recipes for Cozy Fall Dinners
Posted by Billy Rabbitt on Tuesday, September 13, 2022 at 11:42 AM
By Billy Rabbitt / September 13, 2022
Comment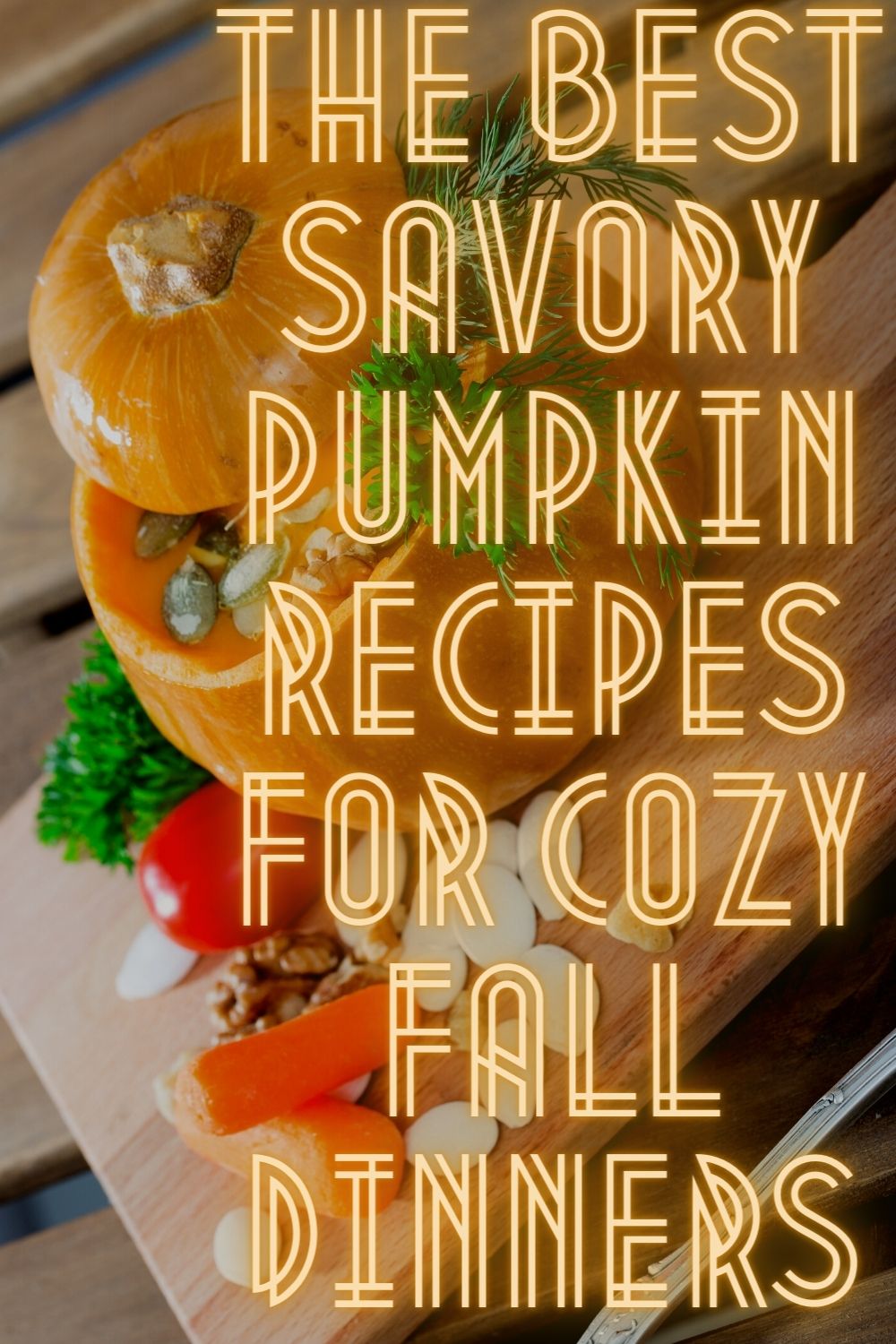 Fall is here and for many people that means heading out to a local farm and spending the day with family while choosing some pumpkins to bring home. But beyond carving out fun faces and turning them into lanterns, what else can a pumpkin be used for?
Pumpkins are also famous for pie but those take a specific type of pumpkin. There are also some great savory dinner recipes that you can create from pumpkins and there is a plethora of pumpkins at local southern Maryland farms to pick up and enjoy right now.
Here are some great savory pumpkin dinner recipes
Soups
There's nothing more comforting on a chilly fall day than to come home and enjoy a warm bowl of freshly made soup. Here are some great pumpkin soup recipes.
This recipe comes from a blog by the title of a Little Family Adventure. Nikki the writer of the blog has shared it as a meatless Monday night meal. We think that it can be enjoyed anytime but is also a great budget-friendly comfort food. What's even better is it comes with a side dish of bread that has a yummy pesto spread.
This is more than the typical smooth purée that you expect from a myriad of single vegetable soups. This is pumpkin soup with a Tex-Mex flair and almost eats like chili.
Pasta
Another comfort food that many Americans love to enjoy on a chilly night, or after a long day as they enjoy settling in at home. Here are some pasta recipes using pumpkin to give them a fall twist.
When people think shrimp they don't often think of pairing it with pumpkin but they come together great for a comforting Alfredo recipe. And we here in Maryland love to enjoy some seafood. It may not be a crabcake but it might come in as a good second.
This is more of a pasta sauce recipe than an entire pasta meal. You can put the sauce on your favorite noodles or maybe even find some more creative uses for it. It produces a very pleasant savory pumpkin aroma that will fill your whole home as well bringing fall comfort to your entire space.
Pie
This category might have you thrown off a little bit as who doesn't know that you can make a pie from pumpkins? But did you know you can actually make a savory dinner pie from a pumpkin? This is not your traditional dessert pumpkin pie that you eat at a giant feast in the fall, this is a weeknight dinner pie that eats more like a pot pie. Try out this recipe for savory pumpkin pie.
So what are you waiting for? Head out to one of the amazing local farms in southern Maryland and pick up some pumpkins so you can try out these awesome recipes. Just make sure to read the recipe for instructions on picking up a pumpkin that works best in the recipe.
For more information on purchasing a home in Southern Maryland please contact us anytime.
More Great Things to do Around Southern Maryland