Spend a Day at St. Mary's State Park
Posted by Billy Rabbitt on Wednesday, March 24, 2021 at 7:58 AM
By Billy Rabbitt / March 24, 2021
Comment
Located just south of Wildewood and California, west of Great Mills and Lexington Park as well as the Patuxent River NAS Field is the beautiful St. Mary's State Park and St. Mary's River State Park. The State Park is actually located east of Indian Bridge Road and St. Mary's Watershed Park and River State Park are located on the west side of Indian Bridge Road, however, it's often referred to as the same area.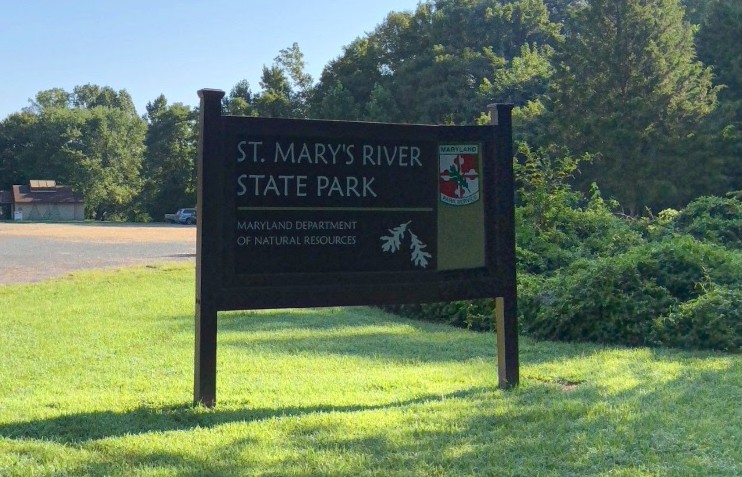 The St. Mary's River State Park is a public recreation area located in St. Mary's County Maryland. It's a total of two sites, one featuring the 250 acre St. Mary's Lake and the second covers 2200 acres and is largely undeveloped both managed by the Maryland Department of Natural Resources. It was first acquired between 1968 and 1974 with the lake being constructed in 1975. Acquisition of the park's second site began with the purchase of 450 acres in 1968 with more acquisitions in 1983.
The State Park sits on the edge of Great Mills and is a primarily undisturbed and undeveloped nature preserve with the St. Mary's River running north and south through the center of the park. The civilized activity is primarily at St. Mary's Lake. Located at 11175 Point Lookout Road in Scotland Maryland, is the northern end of the St. Mary's watershed separated into two major areas. The park is about 2000 acres of land within the 250-acre fishing Lake. This flat landscape in St. Mary's County is ideal for mountain biking terrain, walking the 7.5-mile course, and circling the lake fishing, boating, and birdwatching.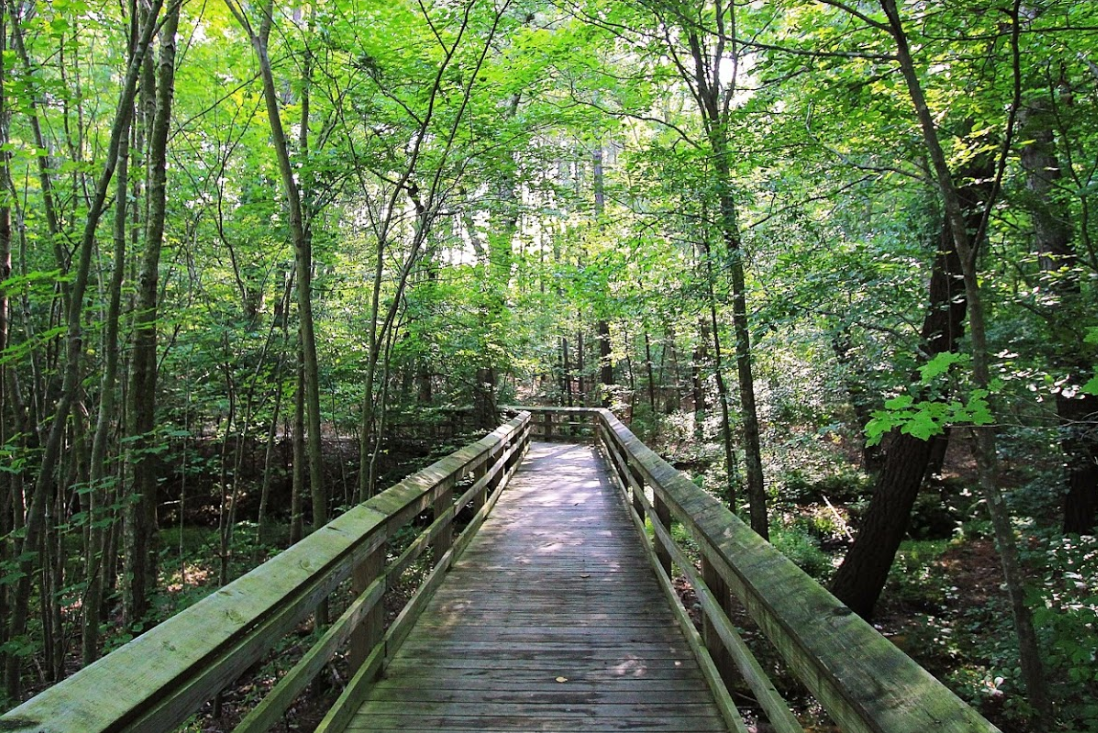 The park is open year-round from sunrise to sunset every day. And is ideal for nonmotorized boating, canoeing, picnicking, and even hunting. The trail around the lake is ideal for hiking, horseback riding, and mountain biking. The lake has been designated as a trophy bass Lake with special fishing regulations. You'll find other fish such as largemouth bass, chain pickerel, crappie, bluegill, and sunfish.
The St. Mary's Lake Loop Trail completely surrounds the lake. It is a well-maintained and well-marked wooded trail that's about 7.8 miles total with an average grade of about 2% and a max grade of just 7%. It's perfect for horseback riding, jogging, walking, and mountain biking but there are a few exposed tree roots along the way. There's also not a lot of amenities on the north side of the lake so be sure to dress appropriately and pack water for the trip.
When you're done spending the day at St. Mary's River State Park, head back into Lexington Park for some delicious teriyaki at Yummy's, Thai seafood and grocery, Hong Kong Chinese Food or a milkshake and fries at Linda's Café. Most shops and restaurants are no more than about 4 to 5 miles or 7 to 10 minutes from the boat ramp.
For a great day canoeing, kayaking, paddleboarding, strolling around the lake, or simply enjoying the weather, St. Mary's River State Park makes an ideal weekend adventure.
Image by Joseph Kinnane, Google https://www.google.com/maps/contrib/115130075911291252118/photos/@38.2516848,-76.5467565,16z/data=!4m3!8m2!3m1!1e1