Southern Maryland Towns that Made the List of Best Christmas Towns in Maryland
Posted by Billy Rabbitt on Tuesday, November 22, 2022 at 10:27:37 PM
By Billy Rabbitt / November 22, 2022
Comment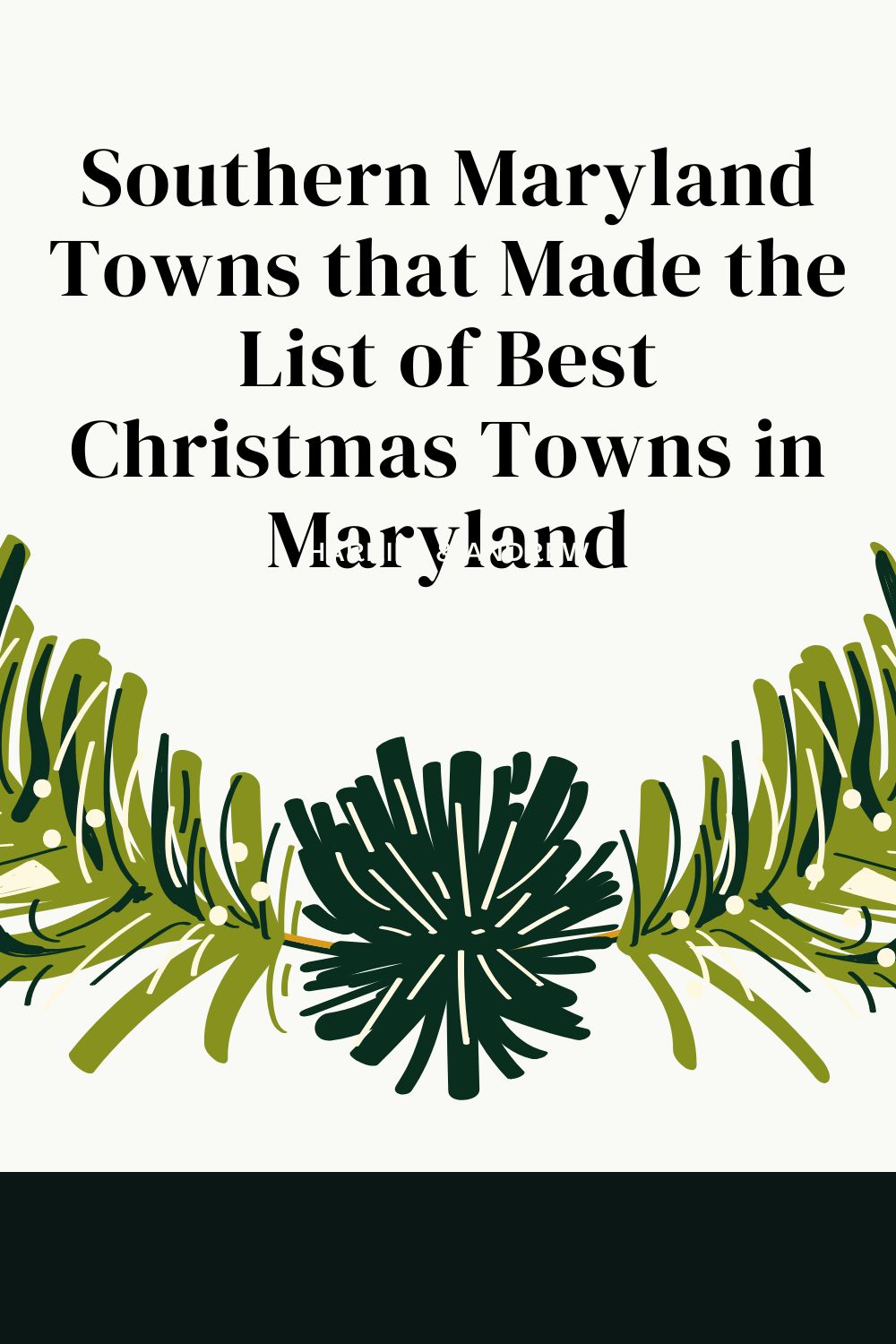 The website Only in Your State shares countless different articles about every state in the country and unique things you can only find in that particular state. They have written an article about the Top12 Christmas Towns in Maryland and a few southern Maryland towns made the list!
One of the Towns Made the Number One Spot on the List
North Beach Maryland
That's right North Beach Maryland has been named as the number one spot in Maryland to be at Christmastime. There is no better way to enjoy Christmas at the beach than in this southern Maryland town. The list notes that the town is "decked to the nines."
The town of North Beach has perfectly named its Christmas festivities Christmas at the Beach. There is a number of community Christmas festivities happening throughout the season in North Beach beginning on the day after Thanksgiving all the way through to the end of the year. Popular events include campfires on the beach, caroling, and the Christmas market. For a full list of the community festivities happening in North Beach this year you can go to the North Beach Maryland website and look at their Christmas at the Beach page.
Rounding Out the List at Number 12 is...
Annapolis
Annapolis is the capital of Maryland and may be one of the most recognized cities in the state. Only in Your State calls Christmas in Annapolis quite spectacular.
It is funny that Annapolis comes in at the bottom of the list because there are so many things to enjoy in Annapolis all year long and especially at Christmas time. Annapolis is a waterfront town that is based on history and charm. Their Christmas festivities stay true to the character of Annapolis and to Maryland and make it one of the most enjoyable spots to celebrate the Christmas season.
Annapolis offers a great collection of holiday events including fun holiday cruises along the water and several different light displays. You can't go wrong celebrating small business Saturday in Annapolis which is the Saturday after Thanksgiving. There are so many amazing historical storefronts to walk through and pop into amazing local small businesses. Downtown Annapolis takes a small business to a whole new level and is quite possibly the best place in the country to take part in small business Saturday.
What do you think of these best Maryland Christmas towns shared by the website Only in Your State? Do you agree with their rankings? Check out the full list by clicking on the link at the beginning of this article with the article title name. Let us know if you agree.
For more information on living in southern Maryland including southern Maryland real estate please contact us anytime.