Southern Maryland Summer Family Fun on the Cheap- Bowling!
Posted by Billy Rabbitt on Wednesday, July 6, 2022 at 12:26 PM
By Billy Rabbitt / July 6, 2022
Comment
Now that summer is well on its way you may be looking for something to mix up your summer fun activities beyond the standard of heading out to the beach or taking in one of the great local farms in southern Maryland.
A great activity to get the entire family out of the house and have fun together at a lower cost is to enjoy a game of bowling or two. The AMF Bowling Lanes in Waldorf Maryland at 11920 Acton Ln. offer some great deals at different times during the week making it an easy and fun place to hang out and an amazing summer boredom buster.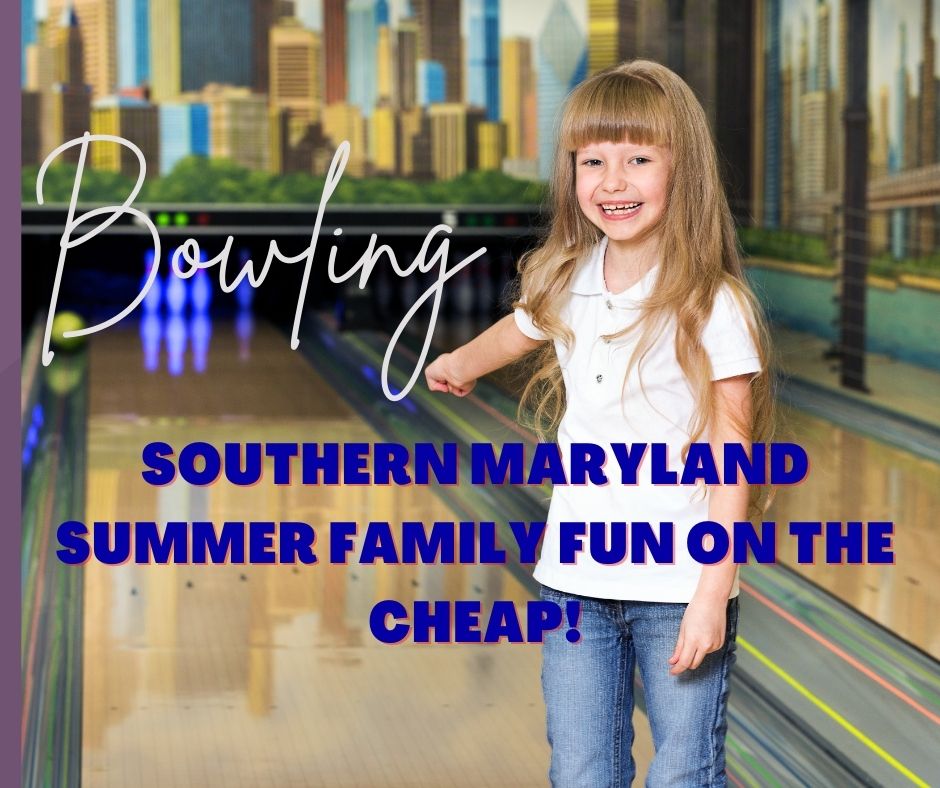 Here is something great bowling deals at AMF Bowling in Waldorf this summer
Sunday Funday at AMF
Top off your weekend with a fun game of bowling. On Sundays, games are just $3.79 and there are great arcade card deals, these are offered after 6 PM on Sunday nights. You can get arcade games for half the price because six-dollar game cards are only three dollars on Sundays.
This Sunday fun day deal is valid only after 6 PM and subject to lane availability. The price of shoe rental is not included in this cost.
Get over the stress of Mondays with Monday Mayhem at the bowling alley
Monday doesn't have to be a long tiring day that you dread. You can top it off with a little bit of fun and make it your favorite day of the week. Starting at 8 PM on Monday you can take advantage of unlimited bowling and arcade card deals. For unlimited games after 8 PM on Mondays, it is just $14.99 per person. Shoe rental is included in this price. You can also score a six-dollar arcade card for just three dollars.
Take advantage of the best deals on two-dollar Tuesdays
Tuesday there are so many items at the bowling alley priced at $2.99 and below. Take advantage of games for just $2.99, or enjoy some $2.99 tacos, as well as $2.99 drink specials. You could also get a five-dollar arcade card for just two dollars. All of these deals start after 6 PM on Tuesday nights. Shoe rental is not included with these prices.
Bowling is a game that is fun for the whole family from the littlest tots to the oldest and wisest of us all. If there are some people not so into bowling there are other activities at AMF and Waldorf as well.
The arcade
On each of the nights listed above, there are always arcade deals to play more games for less money. If you have family members more interested in gaming the arcade is full of brand-new video games as well as plenty of old-school classics. One of the most popular is the world's largest Pac-Man. You can load up a card with credits and earn points toward prizes or save them up when you come back and play again.
The sports bar
If there is a sports enthusiast of legal age in your clan they may enjoy hanging out at the sports bar for a spell. Here you can get any drink of your choice while you enjoy several HD flat screens playing recent sporting games.
Comfy chairs
Or maybe you are someone that is content to just relax and have a change in scenery from the four walls inside your home. Come and sit in the comfy lounge chairs at each lane and spectate as the rest of the family plays and even enjoy a yummy snack or two while they do.
There are fun things to do in southern Maryland all year long, especially during the summer. You just have to know where to look to find some family fun activities to enjoy your days no matter your budget. Enjoying a game of bowling is great for families of all types and all budgets.
For more information on living in southern Maryland including available southern Maryland real estate please contact us at any time.
More Great Things to do Around Southern Maryland