Southern Maryland Halloween events for 2022
Posted by Billy Rabbitt on Tuesday, October 18, 2022 at 7:25:27 PM
By Billy Rabbitt / October 18, 2022
Comment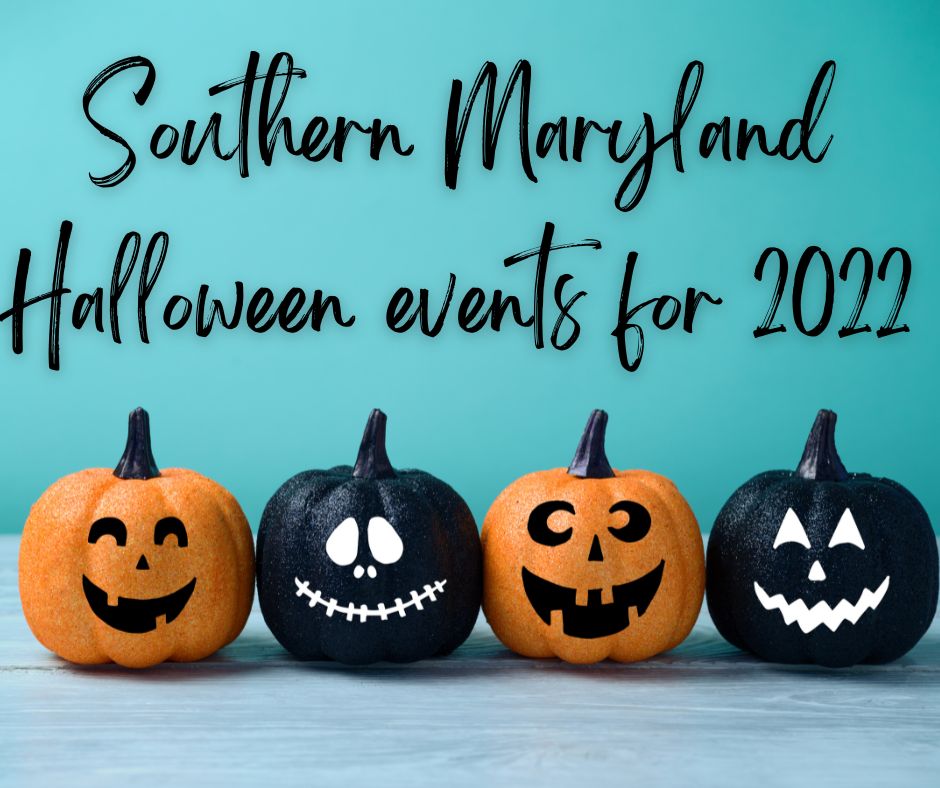 The Halloween season is a lot of fun in southern Maryland and there are plenty of activities to enjoy for both adults looking for a scary good time and the entire family looking for a little less than scary magical fun.
Here are some Halloween events taking place in and near southern Maryland for 2022
This event takes place in historic sod early at 44300 Sod Early Ln. in Hollywood Maryland. There are a few different dates available including October 21 and 22nd as well as October 28 and 29th.The event starts at 7 PM and reservations are required.
This is a community trick-or-treating festival event on October 22 at 10 AM to 4 PM. It will be hosted by Annmarie Sculpture Garden and Art Center at 13480 Dowell Rd. in Dowell Maryland.
Located at 8530 Mitchell Rd. in Laplatte Maryland. This spooky event takes place on October 22 from 7 PM until 10 PM. Each separate event the trail, and the house tour are $15 each. You can get a discounted $25 ticket if you wish to enjoy both. You can RSVP at [email protected]
This is a fun and active event that will be on October 29 from 2 PM to 7 PM. It will start at Saint John's School/Monsignor Harris Center at 43900 St. John's Road in Hollywood.
Halloween Boooos Cruise
Hosted by half shell adventures you can find their website at halfshelladventures.com the cruise is on October 29 at 5 o'clock beginning at half shell adventures headquarters at 14470 Solomons Island Road in Solomons. Tickets are $45 there will be a costume contest with prizes and spooky good drink specials
Mechanicsville Volunteer Rescue Squad Second Annual Trunk-or-Treat
Taking place at the Mechanicsville volunteer rescue squad headquarters on old Flora Corner Road in Mechanicsville. Come out on October 29th from 6 o'clock until 8 o'clock with the whole family to enjoy some fun trunk or treating with games and activities. If you were interested in decorating a trunk for trunk or treat you can message the rescue squad by October 24.
Saint Leonard Volunteer Fire Department Halloween Boo Through
This is a fun time to visit the volunteer fire department in Saint Leonard at 200 Calvert Beach Rd. in Saint Leonard for a fun Halloween event on October 29 from 7 PM to 10 PM.
Taking place at the Calvert County Fairground parking lot on Sunday, October 30 from 1 to 3 PM. The fairgrounds are located at 140 Calvert Fair Dr.
There are a lot of fun things to do all over southern Maryland and beyond for Halloween. We hope you can get out and enjoy some fun on the holiday and stay safe. For more information on living in southern Maryland including available southern Maryland real estate please contact us anytime.