South Maryland Spring Gardening Tips and Tasks
Posted by Billy Rabbitt on Monday, May 24, 2021 at 10:16 AM
By Billy Rabbitt / May 24, 2021
Comment
South Maryland is a gardener's oasis, from the many great homes that offer amazing gardens and gardening opportunities to the countless great local nurseries and farms to purchase the best plants and gardening supplies.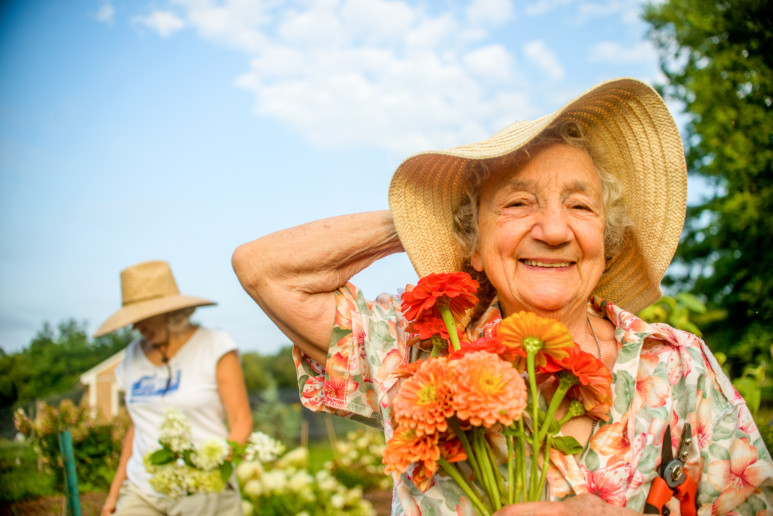 Here are some great tips for your south Maryland garden and a few suggestions of where you can purchase some great local plants and gardening items to keep your South Maryland home looking beautiful.
Spring/Summer Gardening Tips for South Maryland:
Plant a Butterfly Garden
Butterflies add beauty, life, and more color to a spring garden in Maryland. They also help to pollinate flowering plants. Adult butterflies are attracted to nectar plants and caterpillars like certain plants for food. The Monarch butterfly is drawn to Milkweed both as an adult butterfly and as a caterpillar for example.
Transplanting
If you are transplanting anything from a pot to a flower bed it is best to toughen them and ready them for outdoor conditions before placing them in their new home in the flower bed. All planting and transplanting is ideal when completed before the end of June in Southern Maryland.
Visiting Wildlife
Eastern box turtles and different species of snakes can come out of hiding this time of year to find something yummy to munch on in your yard. It may seem annoying, but they are pretty much harmless and are best left alone.
Irises
If you have any Irises in your yard you should cut down the stalks to the crown when they finish blooming and leave the foliage alone, this is usually done in June.
Related: Landscape Designs for Different Types of Yards
5 Spring Flowers that Are Perfect for Planting in Maryland
Daffodils
Tulips
Peonies
Primroses
Lilacs
9 Best Flowers to Plant for Summer Color in Your South Maryland Garden Include
Gloriosa Daisy or Black-Eyed Susan
Zinnia
Lavender
Lisianthus
Aster
Hydrangea
Coreopsis
Marigolds
Dahlias
4 Annual Plants that Thrive in South Maryland Include
Caladium
New Guinea Impatiens
Wax Begonia
Lantana
The Best Places to Purchase Flowers and Gardening Supplies in South Maryland
Being that south Maryland is a great place to grow a garden, there are several great places to purchase beautiful plants and other items to keep your yard looking amazing in South Maryland. Here are some local favorites.
Amish and Mennonite Farms
During the 1930s many Amish and Mennonite families left the Pennsylvania area and relocated to Southern Maryland where they began farms of their own. There are many scenic roads through south Maryland such as Parsons Mill Road, Friendship School Road, and Busy Corner Road to explore farmer's markets and farm shops. You will see signs posted at farm entrances that welcome visitors to come and shop. There are a good number of Amish farms along Route 236 and Route 247. Of course many of the Amish and Mennonite families/farmers do not use technology so there is no website access to some farms. One of the most well-known Mennonite farms to purchase flowers in south Maryland is Zimmerman's Greenhouse and Produce at 28025 Point Lookout Road.
Located at 40910 Merchants Lane this local nursery offers a full selection of shade and flowering trees, native plants, groundcovers, a large flower selection including perennial and annual, and much more. They also carry everything you need to garden from mulches and fertilizers to tools and pesticides including a wide range of organic products. They also offer landscaping services.
Ed's has been a south Maryland staple for over 30 years. Come and browse the extensive collection of native plants, exotic plants, and everything else you would possibly need or want to make your yard into an outdoor oasis. Ed's Plant World is located at 11811 Branch Avenue in Brandywine.
Of course, there are countless great places in South Maryland to purchase great flowers and other plants for your landscape. For a list of nurseries in Maryland by town, you can click this link: http://nurserytrees.com/States/state%20Maryland.htm
There are many reasons to love living in southern Maryland, especially if you love to garden. For more information on Southern Maryland real estate and homes for sale in South Maryland please contact us any time.