On the Move: An Introduction to Senior Moving Services
Posted by Billy Rabbitt on Wednesday, December 8, 2021 at 12:27 PM
By Billy Rabbitt / December 8, 2021
Comment
Moving homes as a senior can be hard work. You may be contending with mobility issues, tech illiteracy or even scammers. Luckily, there are plenty of experts on hand to help make this process easier and more secure. If you're looking for a new property and don't know how or where to begin, here's a short introduction to Senior Moving Services.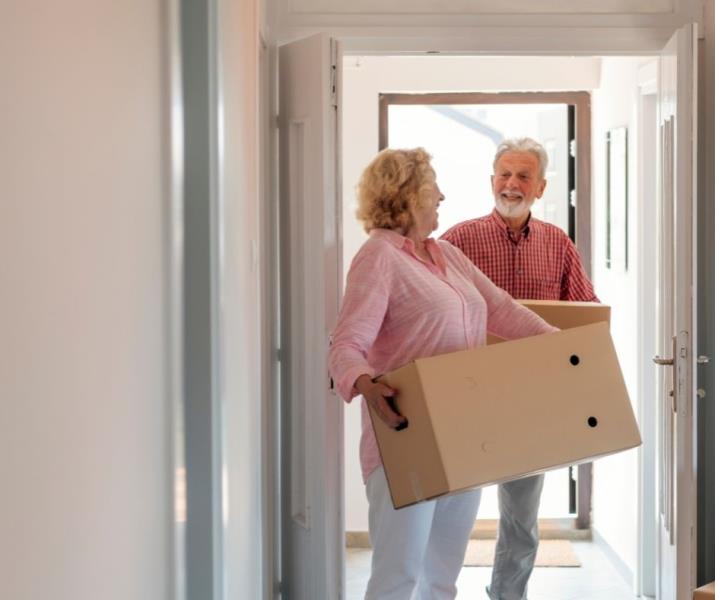 What Are They?
The primary function of a senior moving service is to help plan, organize and execute a move for seniors. The team will work to research properties, arrange estate sales, consignments or auctions and finalize any transactions on behalf of the client. They'll interview, schedule and oversee the packing and moving process, handling any additional storage or shipping. They'll also ensure that the client has moved safely and comfortably into the new home, whilst ensuring the old home has been correctly sold on. In short, they're an essential ally for any retiree looking to move property.
The term 'Senior Move Manager' belongs to the National Association of Senior Move Managers (NASMM) and to qualify for the organization, members must prove a number of credentials including valid educational certificates, liability insurance, and sworn compliance with a unique code of ethics. If nothing else, you can be sure that any of the listed NASMM companies will provide a safe and secure service customized for seniors.
How to Hire?
Before you get started with hiring a Senior Move Manager, it's important that you understand costs. The price of these services can vary depending on the property size, family involvement, price structure (e.g. per hour or flat rate), or even location. It's important, therefore, to get a clear, written estimate before signing with anyone and also to thoroughly check reviews, testimonials, and accreditations. Typically, you'll be looking at rates between $40-125 per hour.
The easiest way to find a Senior Move Manager near you is to use one of the online directories such as the NASMM website. Once you've found one that you trust, it's time to write down your needs. Are you looking to downsize? What are your accessibility requirements? You'll also want to consider any personal preferences - do you enjoy the outdoors and would you like to be close to nature? Have you considered moving out of state? You may have more flexibility than you realize.
General Moving Tips
Sometimes, renting rather than buying can remove some of the headaches that come with a move. You'll have less maintenance costs and more free cash in the short term. It can also be a great way to get to know an area before you commit to purchasing a property. If you need somewhere to keep your possessions for a limited period, have a look into storage companies - these can provide you with some much-needed time to work out where or to whom things are going.
With the help of a Senior Moving Manager, the process of moving should be a lot more streamlined, but there will still be plenty for you to think about on the day. Remember to pack simple necessities such as phone chargers and medicine well in advance, so that you're not caught out on the day. You'll also need to take into account the needs of pets, which can often prove to be another added stressor if you're not prepared.
Moving as a senior can be hard work, but it doesn't have to be. If you enlist the help of a Senior Moving Manager, you can enjoy a more straightforward, stress-free, and safe transition. Just make sure to do plenty of research beforehand.
The Rabbitt Team of Home Towne Real Estate is a group of realtors representing the South Maryland area, including Hollywood, Mechanicsville, and Leonardtown. Learn more about our services, at: www.exploremdhomes.com