New Listing - TAX ID#0910003709 Miller Hill Road La Plata, MD 20646
Posted by Billy Rabbitt on Tuesday, August 2, 2022 at 12:07 AM
By Billy Rabbitt / August 2, 2022
Comment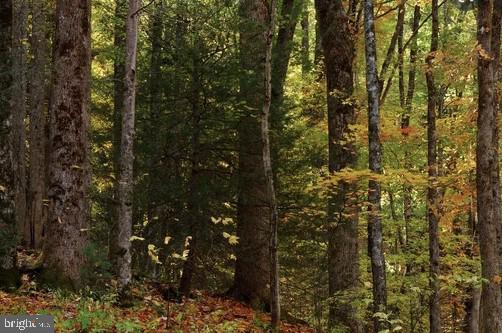 Click here to know more about this land: https://looksee.it/AaEWc
6 Steps for Purchasing New Construction
While the process of buying a newly constructed house is comparable to buying a previously owned property, there are also significant variations. The following are the six crucial actions to take when buying new construction:
1. Obtain Pre-approval
Getting preapproval from at least one lender is a routine step for potential house buyers. Mortgage preapproval is the maximum amount a lender will extend to you under certain conditions, including your credit, job, income, assets, and/or tax returns.
You are not constrained to choose that particular loan option after you obtain your preapproval letter. If you discover a better choice, you can still get a loan from a different lender.
It's usually a good idea to shop around, even though builders could offer their own lender to finance your home.
2. Work with a real estate agent
You should work with a Realtor if you're not sure if you want a new construction house and are still researching previously owned homes, or if you just like to have someone on your side looking out for your best interests. You should confirm that the builder will cover the buyer's agent's fee; they probably will.
When trying to purchase a production or semi-custom house, where you will be negotiating with a sales representative from a builder, a real estate agent is most helpful. If you're working on a bespoke house, you could opt to skip this phase, however an agent with experience in new build construction might help with discussions on financial specifics, timeframes, and other contractual concerns.
3. Understand Your Timeline
A dependable completion date is less likely the more personalized your property is. If you're attempting to sell your present house and need to find somewhere to live between the sale and the construction of the new home, that has a knock-on impact. Since you can't close on the house loan until you can move in, you'll need to collaborate with the builder, your Realtor, and your lender to figure out how to handle the matter.
4. Do some homework on builders and neighborhoods.
There are several ways to learn about a builder's track record, including internet reviews and Better Business Bureau ratings, and they can range from small regional businesses to large national enterprises.
5. Review and bargain your options.
You should weigh your possibilities before deciding on a final sale price. There are several interior and external factors for custom and semi-custom homes to take into account, ranging from the kitchen's size and design to the kind of siding and roof. Although there are fewer options available for production houses, this will still have an impact on the ultimate cost.
6. Plan inspections.
Although the builder will perform inspections as the project progresses, you should hire a separate inspector to ensure that everything is constructed according to plan and is safe and functional. Review your new home warranties so you are aware of what is covered and how long it lasts.
To learn more about managing the intricacies of home construction, contact us!
Billy Rabbitt
Local Realtor®
Text/Call: 301.888.5134
Office: 301.290.0596
Start searching at:
www.exploremdhomes.com/communities
Jump to this link for additional details or if you want a Free Market Report:
www.exploremdhomes.com/contact
Reference:
www.forbes.com/advisor/mortgages/new-construction-home