Lyon Family Farms, LLC
Posted by Billy Rabbitt on Tuesday, September 26, 2023 at 2:11:49 PM
By Billy Rabbitt / September 26, 2023
Comment
Mechanicsville, MD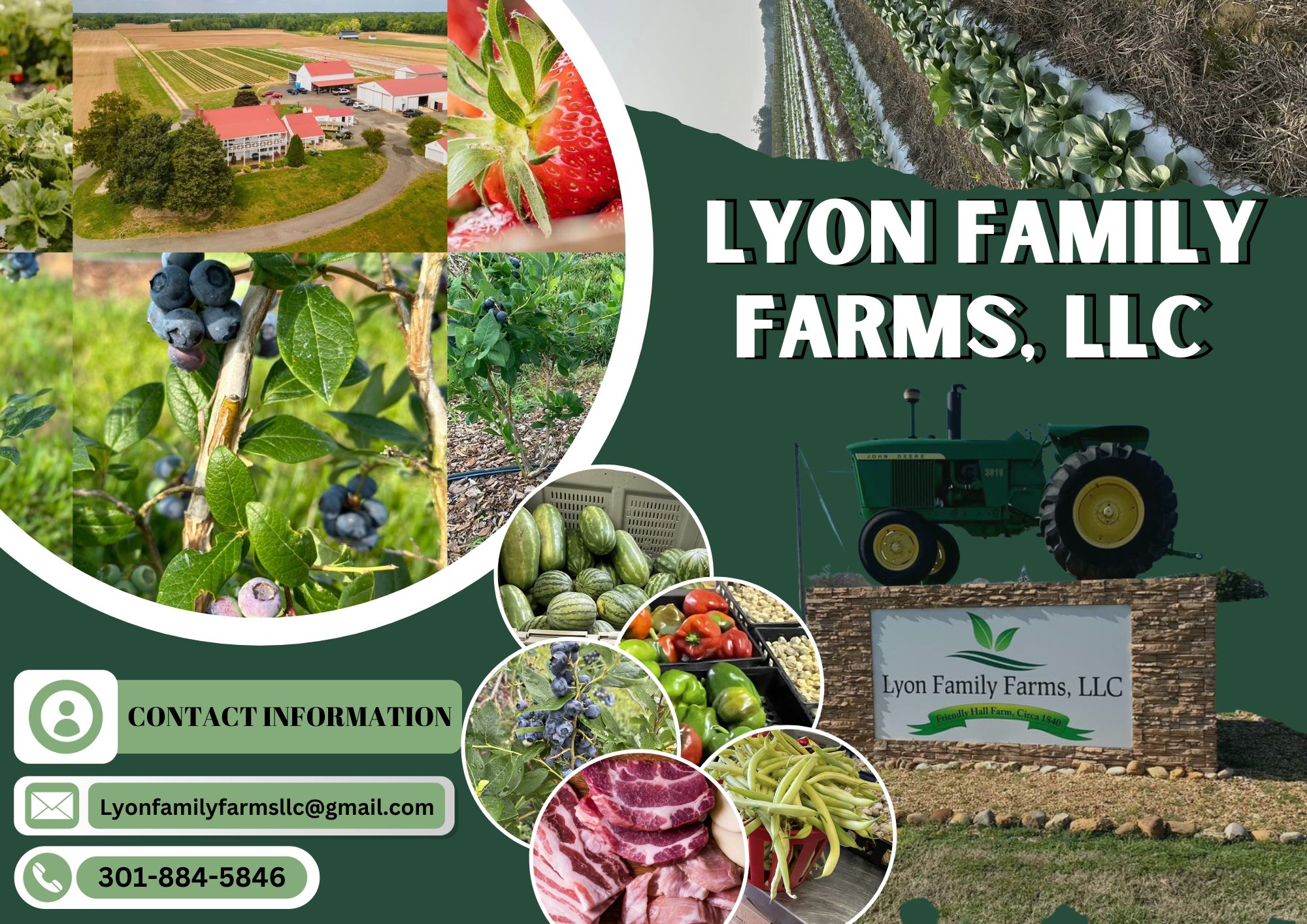 The journey begins with a deep-seated passion for sustainable farming. Lyon Family Farms takes pride in offering an assortment of high-quality fruits, vegetables, and meats, including beef, pork, chicken, eggs, honey, and seasonal produce, all meticulously tended and harvested at the peak of freshness. Choosing Lyon Family Farms means choosing the taste of locally sourced excellence in produce and meat. (Previously Friendly Hall Farm: Same farm, same family; the next generation is now operating under a new business name.)
Their commitment extends beyond the products themselves. Lyon Family Farms believes in sustainable farming practices that not only respect the environment but also ensure the land's longevity for generations to come.
Product Offerings
They provide a variety of produce each week based on the family size you select. While they aim to offer most of the items listed over the 8-week period, please note that certain items may not be available for the entire duration. The selection may vary slightly depending on what's in stock, and changes may occur without prior notice.
Acorn Squash Brussel Sprouts Kale
Apples Butternut Squas Spaghetti Squash
Beets Cabbage String Beans
Black Kale Cauliflower Sweet Potatoes
Broccoli Collards
They also have a website where you can place an order. Just click the link here.
feel free to contact this number 301-884-5846 or send an email to [email protected].