Its Boating Safety Month in Maryland
Posted by Billy Rabbitt on Monday, May 16, 2022 at 1:03 PM
By Billy Rabbitt / May 16, 2022
Comment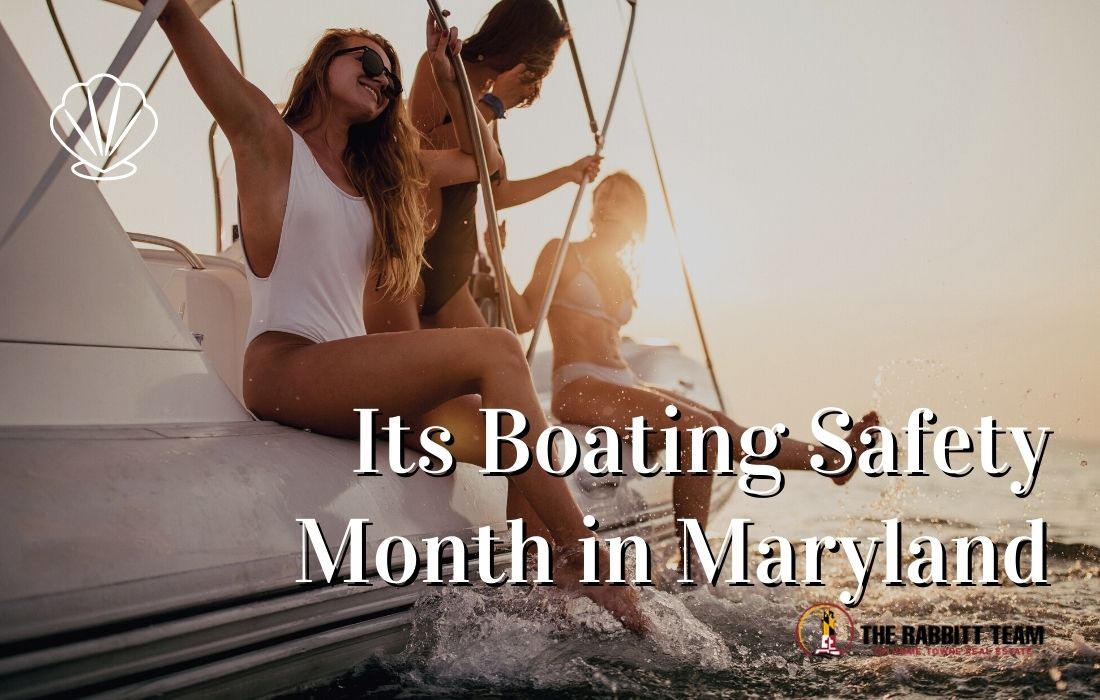 In southern Maryland, there are plenty of amazing bodies of water to enjoy by boat. Boating season is a favorite time in southern Maryland. It is always encouraged that every Marylander take the proper precautions to ensure the utmost safety of the waterways.
The Maryland Department of Natural Resources offers great boating safety classes online as well as in-person instruction during boating month in May. Officers of the Department of Natural Resources also offer routine safety checks to make sure that boaters have required equipment needed on board for safety in the water.
The Maryland Natural Resources Police and the US Coast Guard, as well as the National Safe Boating Council offer a few safety tips for boating and social awareness while on the water. These safety tips include:
It is smart to always wear a US Coast Guard approved lifejacket
Before you go out on your boating adventure file a float plan with a family member or a friend giving them all the details of your boating trip and the time in which you expect to return from your trip. This could help to save your life in the event of an emergency.
Make sure that you are carrying all required boating safety equipment including flares, fire extinguisher, horn or whistle, first aid kit, throwable lifejackets, line, and more.
Make sure to check any navigation lights on your vessel before you take off into the water.
Know what a safe speed of travel is for each waterway and avoid distracted boating. Know your surroundings at all times including the actions of other nearby boats. Be alert and aware of other boaters' actions especially if they may be distracted or have reckless behavior.
Having more than one form of communication to get you in touch with someone on dry land should you need it is important. Make sure that these forms of communication will work if they become wet.
Know all the up-to-date and current information about the status of the waterways and where you plan to travel. You can easily do this by downloading the US Coast Guard app as well as the Maryland Access DNR app.
Do Maryland boaters need to have a boating license?
According to the Department of Motor Vehicles website, Maryland boaters are not required to obtain a boating license to operate a motorboat or watercraft. It is recommended that every boater take a boating course to improve their knowledge of safe boating operations and techniques. It is also advised that every boater is aware of Maryland laws and rules regarding operating a boat.
Any boater in Maryland who is 16 years of age or older must have a certificate proving that they have taken a NASBLA-approved boating course. The certification will come from the approved course provider. Every boater must complete the entire safety program to be issued a certificate of completion. The nice thing is that these classes can be taken online or in a classroom, or you can take a boating equivalency exam to prove you know the material covered in the course.
For more information on living in southern Maryland, including southern Maryland real estate please contact us at any time.
More Great Things to do Around Southern Maryland