Is Now a Good Time to Buy a Bigger House?
Posted by Billy Rabbitt on Monday, February 22, 2021 at 11:01 AM
By Billy Rabbitt / February 22, 2021
Comment
There are a handful of different factors that are driving people to purchase a new home right now. For many buyers, it is the chance at purchasing a bigger home at a more affordable interest rate than was previously available pre-pandemic. Since they are spending much more time in their home, they are hoping to find that bigger home to be more comfortable in that they would never have been able to afford before interest rates dropped.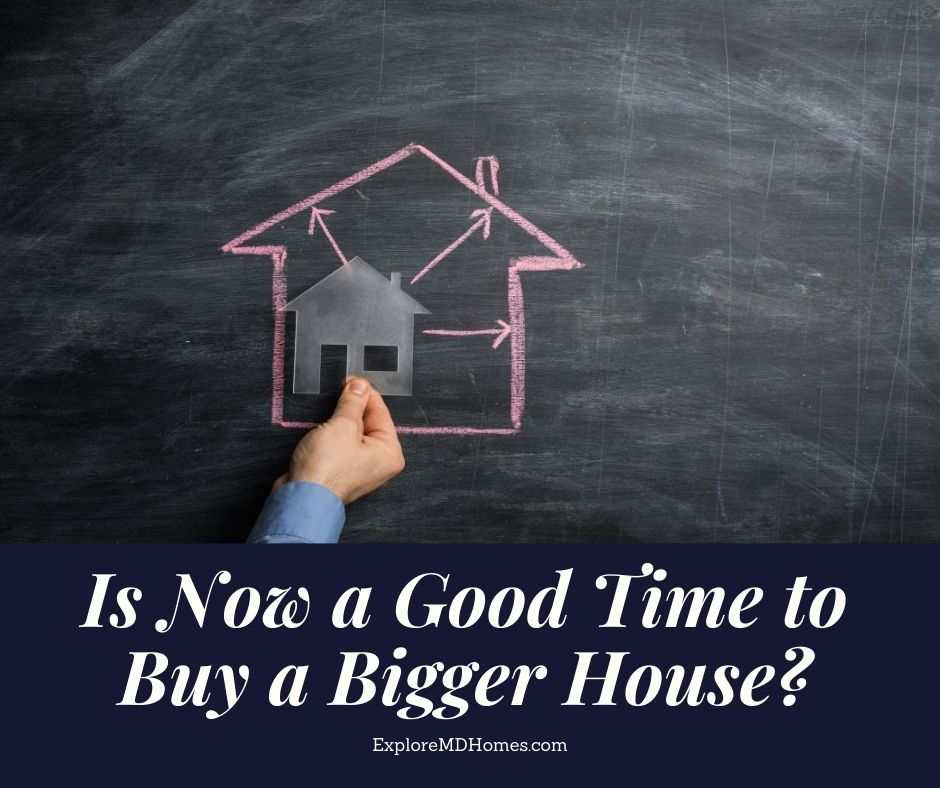 For those who already own a home, there is a great opportunity to move into a bigger one that better suits your needs in 2021.
If you own a home and have been in that home, even for just a few years, it is possible that you have gained enough equity in the current real estate market to make moving up to a larger home a reality. Core Logic stated in their Homeowner Equity Insights Report that the third quarter if 2020 gained the average homeowner around $17,000 in equity over the past year. This is the largest average gain since the first quarter of 2014.
A rapidly growing amount of equity in your home due to the current seller's market causing home values to rise coupled with the current historic low-interest rates is a huge benefit to current homeowners. These two things are helping homeowners to purchase much more home than they would have imagined ever being able to afford previously, or at least this soon. Many Southern Maryland homeowners are in a very good position to move to a larger home should they decide to list their current one and use a good portion of their equity (or all if desired) as a down payment.
If you are finding yourself feeling cooped up in a house that is not really working for you or for you and all of your family members anymore, now is a great time to consider selling your home and moving to a bigger one.
Related: 5 Signs You're Ready to Upgrade Your Home Size
You may be surprised at how much equity is in your current home and what you can afford to pay for your next home. Many current homeowners have been surprised to find out they can afford a larger amount than they thought. Just be careful not to get carried away by the top dollar amount you are offered by a lender. Crunch the numbers and know what you can truly manage in your new home payment (it is still going to surprise you what that number will get you right now).
Talk with an experienced local real estate agent about selling your current home and the new home you hope to live in. It just may be more affordable than you realized..
Related: Maybe it's time to downsize? Here's what to know
For more information about selling or purchasing a home in Southern Maryland, in places like Waldorf, Mechanicsville, and all communities in St. Mary, Calvert or Charles County, please contact me at any time.