How to Make Sure Your Home is Ready For a Stress-free Thanksgiving
Posted by Billy Rabbitt on Wednesday, October 11, 2023 at 3:02:39 PM
By Billy Rabbitt / October 11, 2023
Comment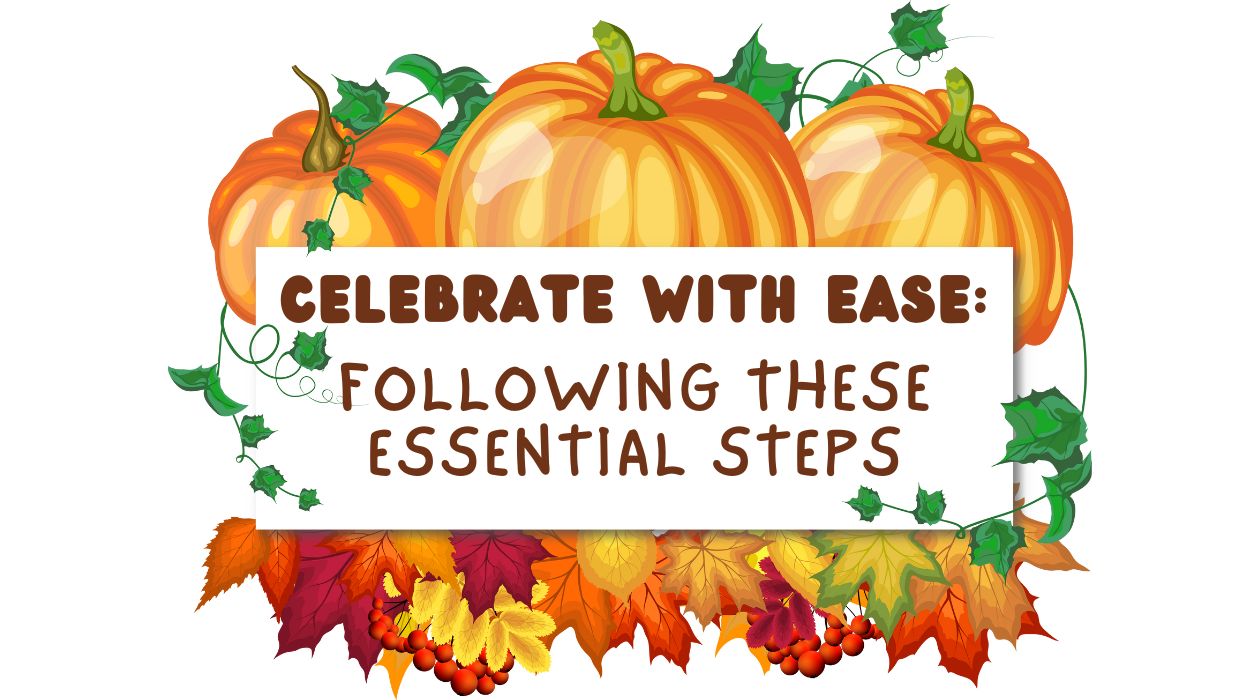 Thanksgiving is a time for coming together with family and friends to express gratitude and enjoy a delicious feast. But, if you're the one hosting this year's Thanksgiving gathering, you might be feeling a bit overwhelmed. The key to a stress-free Thanksgiving is preparation. In this blog, we'll guide you through the essential steps to make sure your home is ready for a memorable and anxiety-free holiday celebration.

Before you dive into the preparations, sit down and create a checklist. Start by listing everything that needs to be done, from cleaning and cooking to decorating and safety checks. Having a clear plan will help you stay organized and ensure you don't miss any crucial tasks. You can even break your list down into categories like "Cleaning," "Decorations," and "Safety" to make it more manageable.

To accommodate a Thanksgiving feast, you might need to rearrange your furniture and clear off countertops or other surfaces that will be used for food preparation and serving. This step is essential to ensure that there's enough space for both the delicious dishes and your guests to enjoy them comfortably.

The exterior of your home sets the tone for your Thanksgiving gathering. Take some time to freshen it up by pressure washing walkways and siding. Add some outdoor seating and make sure it's clean and comfortable. Additionally, manicure any overgrown shrubs or trees in your garden to create a welcoming atmosphere for your guests.

Setting a festive mood is a must for Thanksgiving. Decorate your home with seasonal elements like pumpkins, gourds, fall foliage, and autumn-themed table settings. You can also create a warm and inviting ambiance with scented candles, soft lighting, and cozy throw blankets. For the kids, consider crafting DIY decorations or coloring Thanksgiving-themed placemats to keep them engaged.

Before the big day, make a thorough inventory of everything you'll need. Stock up on essential items like paper towels, napkins, cooking utensils, and extra chairs. Double-check your kitchen supplies, ensuring you have enough pots, pans, and serving dishes. It's better to be overprepared than to run out of the essentials during your Thanksgiving feast.

Thanksgiving should be a day of joy, so it's crucial to ensure the safety of your home and guests. Check and replace the batteries in smoke detectors and carbon monoxide detectors to guarantee they're in working order. Inspect cords for any frayed wiring, as faulty electrical connections can pose a significant fire hazard. If you have a fire extinguisher, make sure it's functional and easily accessible in case of emergencies.
By following these six essential steps, you can ensure that your home is ready for a stress-free Thanksgiving celebration. Planning ahead, making space for your feast, enhancing your home's exterior, adding festive decorations, stocking up on essentials, and prioritizing safety will help you create a warm and inviting environment for your family and friends. With the preparation out of the way, you'll be able to fully savor the holiday and give thanks for all the blessings in your life.