How to Make Homeownership Your Goal for 2022
Posted by Billy Rabbitt on Wednesday, January 19, 2022 at 10:34 AM
By Billy Rabbitt / January 19, 2022
Comment
A major credit company and bank, Chase, conducted a survey and the results showed that 60 percent of the respondents were likely to purchase a home over the next year. 70 percent responded that they were making lifestyle changes to help them work toward and achieve the goal of owning a home.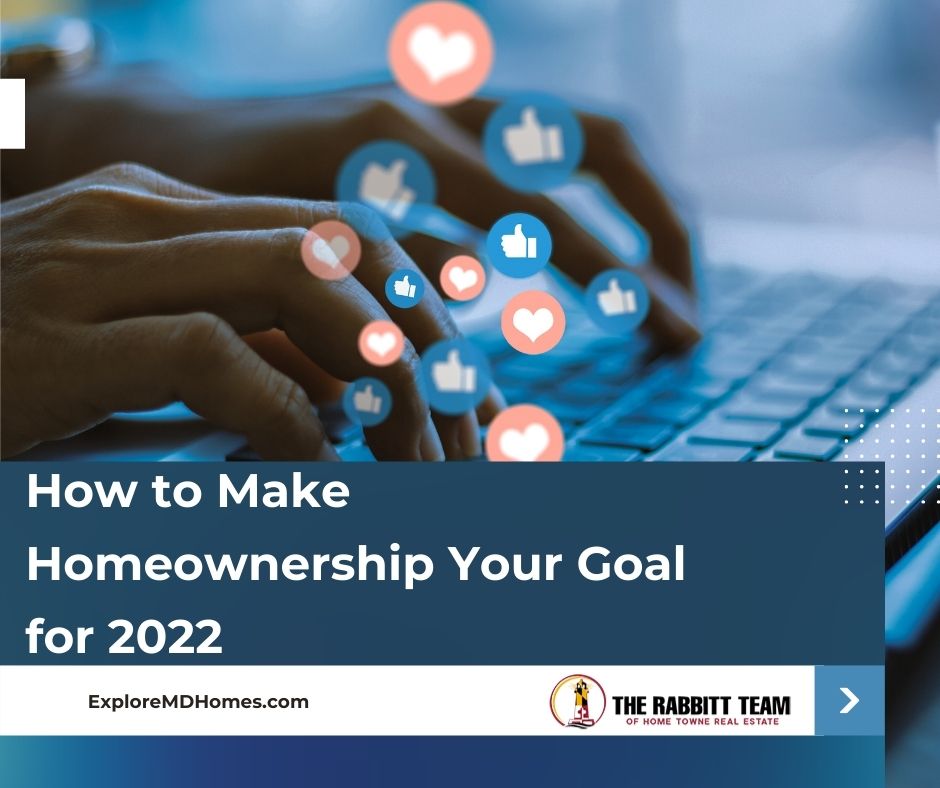 Here are Some Goals You Should be Setting to Make Home Ownership a Reality
Gain Knowledge About the Buying Process
Every buyer planning to purchase a home should be well versed in the current home buying process. Buyers can choose to do this by taking a home buying course, reading as many educational items as possible, asking a real estate agent for the best info they can learn, etc.
Find the Perfect Agent Team
Make sure that you do not hire the first agent you hear about. You want to make sure that the agent you hire is an expert in the location where you plan to live and the type of home you hope to purchase. There are so many different areas of real estate, you want to make your agent is an expert in your area of interest.
Do A Lot of Homework
Once you have chosen and met with an ideal agent that you like and is experienced in the type of home you are shopping for, it is a good idea to talk over your budget and what you are looking for in terms of location and attributes of the home.
After this, your agent can send over a few listings. This is a great time to enter research mode. Look into the homes available within your current parameters and see if these are homes you would truly like to invest and live in, or if you may need to adjust your focus to better meet them.
Don't Get Caught Up in the Timeline
A large misconception that many Americans believe is that they need to be a homeowner by a certain age in their life. Many home buyers have a goal set in their mind that they neglect what is truly important in the home buying process in order to meet that age goal. It is important to make sure you are truly financially ready and have other large debts paid off or down first.
Passing up the owning a home by a certain age goal for other more important ones is a better and healthier means to getting to the goal of being a homeowner.
Try to Live on a Larger Payment for a While
Go through the process of prequalification with a loan officer and find out what a new monthly mortgage payment would look like. Try to make this a new imaginary monthly home payment for a few months to see if it is truly affordable. Put this higher amount of money away in savings to help you save up for the new costs of homeownership.
Other costs that should be considered are higher home maintenance costs, potential HOA fees, insurance fees, and the cost of furnishing the home.
For more information on purchasing a home in southern Maryland please contact us any time.
More on Homeownership: