How to Buy a House at Auction
Posted by Billy Rabbitt on Tuesday, May 11, 2021 at 7:24 AM
By Billy Rabbitt / May 11, 2021
Comment
How to Buy a House at Auction
Buying a house can be equally nerve-wracking and an exciting proposition. But with the right tools at your disposal, you can buy a house at an auction for a very good deal. Some are very skeptical of buying houses at auction. There really is no reason to fear if you know how to go on about it the right way.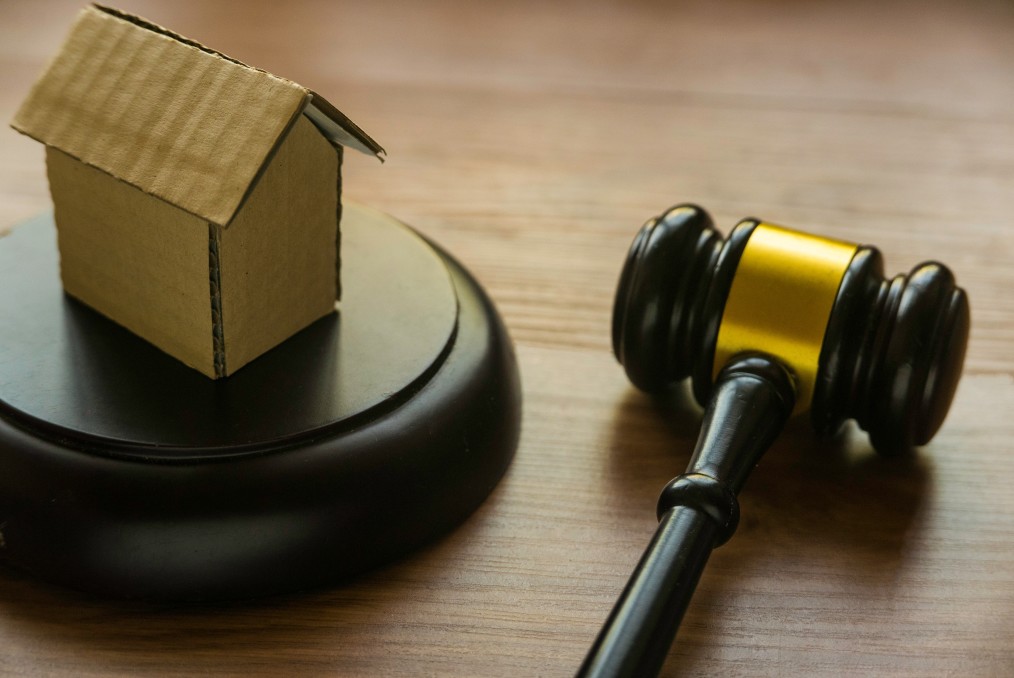 This article will guide you on how to buy a house at auction and what are the things you should know when setting out on your way. There are some advantages and disadvantages to buying a house at an auction. We will touch on all of these subjects, so keep on reading.
1. Research, research, and research
The last thing you want to do is go in blind. Research to see what the housing market in your area looks like and how much houses for auctions are going for. You should also get in contact with your property auction house.
You can get quick updates on houses that go on auction and also will be able to guide you on future auctions. Usually, auction houses will add you to a mailing list. This means others also get to know about the auction as soon as you do.
2. Other places to look
The best way to ensure you get a good potential house on auction is to keep all your channels open. Looking around in the right places will increase your chances of coming across a great property once in a while.
If you are an investor, you have the option to outright purchase a foreclosure list and find out which houses might come up on auction.
Newspapers are also a good way to find out about auctioned houses. Some markets, potential buyers can join a subscription list that provides a list of properties that may go on auction. The bottom line is you need to keep your eyes and ears open.
3. You can pay without cash
Know this. If you want to know how to buy a house at auction without cash, there are a couple of different ways. You can buy houses on auction with a loan. One of the best ways of knowing how to buy a house at auction with a loan is looking into foreclosure houses. Foreclosures are houses put on auction for not being able to pay the mortgage. A renovation loan can be taken to buy a foreclosure property on auction.
These types of loans are mostly taken for houses that would require lots of renovation. The purchase price and the cost of renovations are calculated in a single loan, making things streamlined and simple.
Of course, this goes without saying, you will need a good credit score to qualify. 620 is the minimum.
If you do not have a good credit score, the Federal Housing Administration loans are something to look into. These types of loans are for people who would actually want to own a house and live in it. Not if you are going to flip the property.
4. Set the budget
While auctioned houses might go for less than the market value, in most cases, some repairs are needed, and that might end up costing extra. If you are not paying by cash, check to see the initial deposits and what the methods are. Set a maximum limit you are willing and can spend on the property.
5. Arrange a viewing before the auction
Before the auction even begins, you can ask to arrange a viewing of a particular house that you might be interested in. You can vet the property before the auction and even inspect the neighborhood; if you have any questions, feel free to ask. Also, it is always a good idea to take a handyman with you and see how much repairs might be needed to be done and possible costs.
6. Check the auctioneer is qualified
Check if the auctioneer is regulated or not. For example, if the auctioneer is NAVA Propertymark protected, this is a telltale sign, the auctioneer is credible.
7. Ask to keep you informed
Building up a rapport with the auctioneer is a definite advantage. You can ask the auctioneer to inform you of any changes in the sale conditions. In some cases, you may also inquire if you could buy the property before the auction date itself.
8. Bid concisely and clearly
When bidding, bid clearly and make sure you understand where the bid is currently. Most auction houses will give you a prop to let auctioneers know when you want to make a bid.
9. Being ready to pay
If you successfully bid for a house, and the auctioneer's gavel falls, you are instantly bounded by the terms and conditions of the auction. You will be required to sign the papers at the spot.
Most auctions will require an upfront deposit as well. This is usually a 10% deposit. You will need to show ID as well – two forms of ID will do. From there on, you will have about six weeks to complete the full payment.
10. Be smart about it
Last but not least, always make sure to read the small print. You should always read the terms and conditions of the house you are choosing to bid on. Also, in case you cannot bid yourself, have someone there to bid for you.
Conclusion
These steps are some of the ways how to buy a house at auction. Being prepared beforehand and knowing the market are great advantages for buyers. Always make sure to buy from a credible auctioneer. When bidding, it can be easy to get carried away. You need to be able to calm your nerves and keep cool. Bid clearly within your budget.
References