How Long Does It Take to Sell a House
Posted by Billy Rabbitt on Monday, April 26, 2021 at 7:29 AM
By Billy Rabbitt / April 26, 2021
Comment
Selling your house depends on more than one factor. Sometimes, there's no logical reasoning for it either. It's sheer luck – the buyer meets the seller in the right place at the right time, and voila!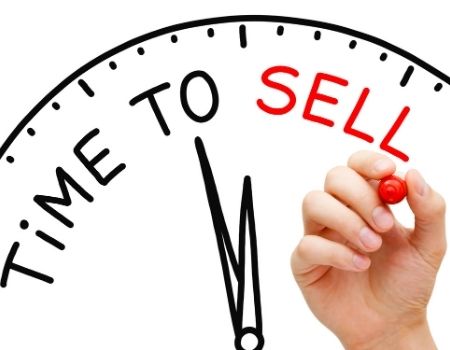 It's difficult to determine how long an offer remains in the market. It takes approximately two to three months. This period accounts for the homeowner accepting the buyer's offer and closing it.
Finding the Average Days on the Market
A real estate agent can help you figure this out in a jiffy. So, you can just ask. If not, you can calculate the value yourself. Choose one neighborhood and find the number of days each house is in the market.
Add the values together and divide using the number of homes. Remember that this is simply an average. A lucrative deal won't stay in the market for long.
How Long Does It Usually Take to Sell a House?
You're in for a rude awakening if you think you only need to list your home. There's the matter of getting the right deal, negotiating, and then finally closing it. Let's see how long it takes to finish the contract:
Listing (and Waiting)
On average, a house sits in the market for at least 65 days. There's a 30-day close duration, so your home will be available for another month or two before you close the deal.
Accepting an Offer
You might get more than one offer, but if you receive it once, you should respond as quickly as you can. It varies in every contract. There's usually an end date that lasts up to 72 hours after submission.
Inspecting Your Home
The activity takes a couple of hours tops. The inspector then takes a couple of days to write up their report. The buyers get around a week to get the inspection done.
The buyer presents a counteroffer that includes reparations after the inspection is complete. This negotiation process can take a day or two. The seller and buyer then come to a deal that works for both parties.
Closing the Deal
It takes around a month to close the deal after both parties accept it. At the end of this period, the seller hands over the keys to the buyer.
Factors that Influence the Time Taken to Sell a House
Time is of the essence. It's important to sell your house as soon as possible. Too many days on the market fend off buyers. So, talk to your agent and come up with a strategy that sells.
How quickly your older house sells depends on a multitude of other factors. Let's check them out!
· How much you're asking for
The asking price is the first thing your buyers will focus on. Houses with lower prices sell swiftly because the demand for them is higher. It doesn't matter if they aren't in prime locations either. So, how do you place the right value?
Strategize
Real estate agents often place an undervalued price tag to your home to get many offers. Why? This competitive strategy helps push the price higher. The highest bidder snags the estate.
Compromise
It's difficult to sell houses that come with a pretty price tag, even if it's in mint condition and a favorable location. You might have to take the house off the market or even settle for an unfair price.
Accommodate
If you can't impress your agent, you can't list your home. Talk to them before settling on the price. Negotiate only if you don't have to immediately sell your home.
· What the state of your house is
The condition of your home matters. Would you buy a house where the roof was caving in? Or with a corrupted drainage system? An old house with a proper fix can sell faster than a modern paradise. Here's how:
Staging
You'll likely shorten the process if you can help your buyers to envision their lives in this house. Research shows that staging a house can sell a home faster than anticipated.
Declutter
Minimalism sells. So, remove anything that makes your home look cluttered in the storage room. This makes your house appear larger than and more spacious than it actually is.
· Where the estate is
The location of your address will make or break a deal. The neighborhood or area helps you assess your house value. Here's why the location makes a difference:
Locations that promise high value
Families with young children are always seeking the perfect home. They have many things to consider. Are the rooms spacious enough for growing children? Is there a garden outside for them to play?
More importantly, is the estate near a reputable school for their academic success? Friendly neighborhoods with strong communities also attract buyers.
Another thing that makes a home high value is recreational activities. Your house will sell at a higher rate if it's near a beach, lake, or any natural monument that promises a good time.
Locations that do not
The further away your house is from society, the less money you're likely to make. Nobody wants to live away from civilization. Buyers look for places that will make social centers and everything else more accessible.
You also won't get good value if your property is near bustling offices or in a commercial area. The potential noise, traffic, and other noise pollution factors will drive the buyers away.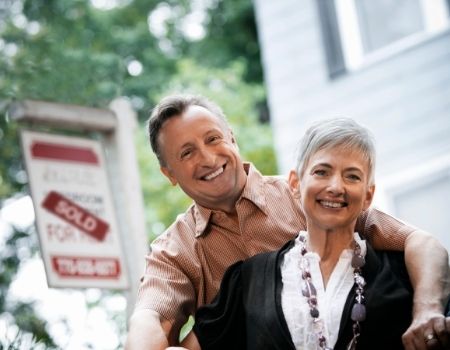 · How the market reacts
Economics teaches us that market demand and supply determine the price of objects. It's no different for homes. The good thing is the real estate market is cyclical and somewhat predictable.
You need to list your house in a hot market. This is when the demand is high, but the supply is low. You'll get several offers and end up with a better deal than anticipated. This favors the seller's market the most.
· Which season it is
Seasonal patterns affect the market. You'll notice that more houses are sold in the spring than the winter. People don't move during wintertime because snow hinders the moving process.
It's easier to move around in the summer when the weather is amiable. Parents with children won't have to worry about school either. They can easily move during summer break.
Sell Smartly
Pay attention to the points above to ensure that you sell your house fast. You'll end up with a long listing period otherwise.
Price correctly, as this is the first thing your potential buyers see. Reconsider if you're continuously receiving offers below the price you asked. You may have unintentionally priced it too high.
How? You might be living in a busy location. All disruptive sounds turn into a background sound if you're exposed to it for too long. Your buyers won't feel the same.
Remember that it's harder to sell a house with poor living conditions. You can address the repairs before listing them. Or you can lower the price so that the buyers can do it at their own pace.
Pay attention to what your curb looks like. If the exterior is unappealing, what makes the interior any different?
Bottom Line
How long it takes to sell a house depends on you alone. The real estate market is dynamic. It's a complex network of buyers, sellers, societies, and neighborhoods. Selling your home is easy if you pay attention to the market.
More Great Selling Tips for Homeowners:
What is Your Home Worth Now?