Helpful Tips for Purchasing a Home on Acreage
Posted by Billy Rabbitt on Tuesday, October 4, 2022 at 11:39 AM
By Billy Rabbitt / October 4, 2022
Comment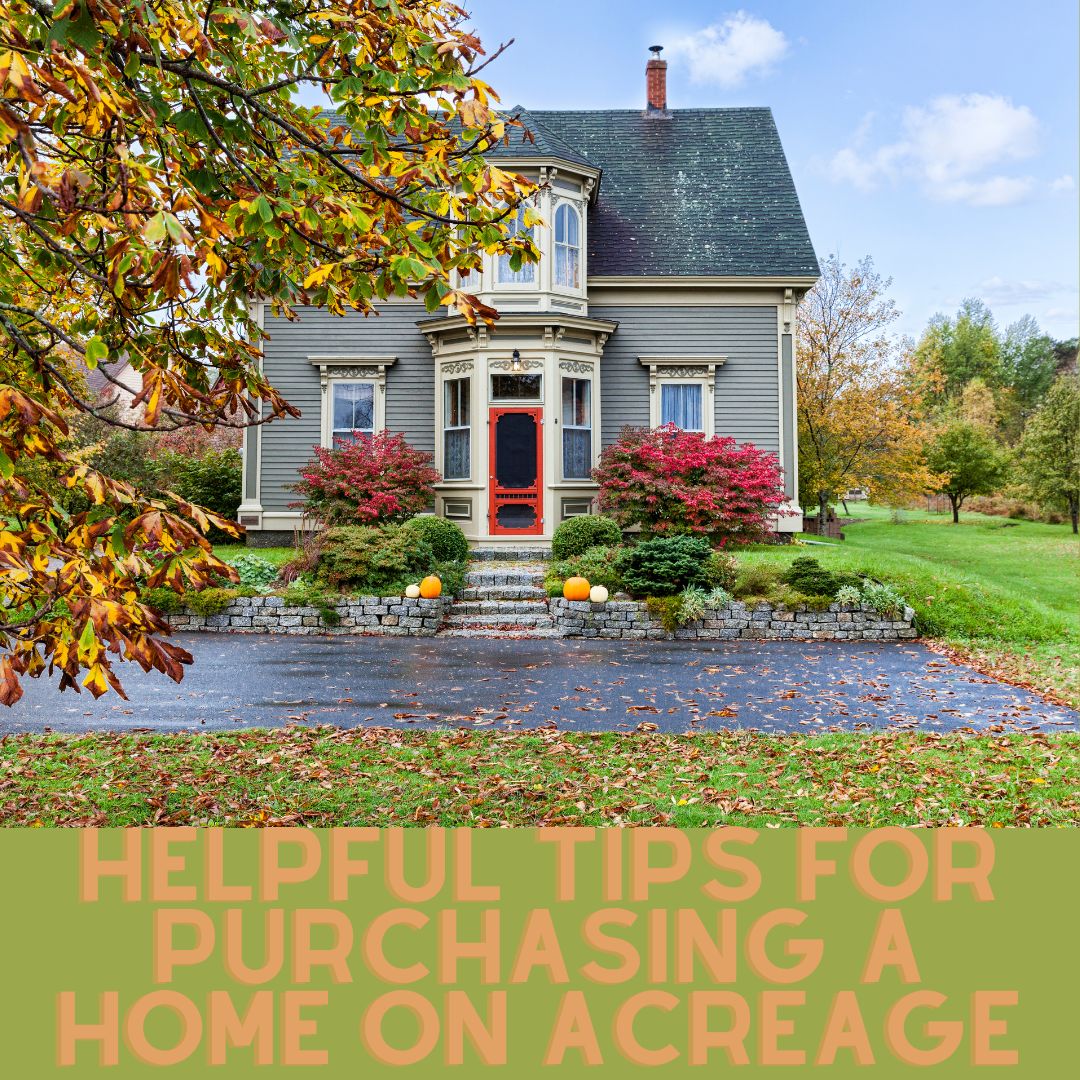 Southern Maryland has many beautiful properties including some that come on larger lots of land. There are many great quiet rural areas in southern Maryland to find a home on acreage. But there is more to purchasing a home on acreage than simply shopping and making an offer. It is important to know and be prepared for the details of owning a large plot of land.
The more knowledgeable you are about purchasing a home on acreage and all of the details that come with it the smoother your buying process will become.
Here are some great tips for purchasing a home on acreage
Hire a knowledgeable real estate agent
The first and most important step is to interview and hire a real estate agent that is local to the area with plenty of knowledge and expertise on the properties you are hoping to look at. You want to hire an agent that not only knows the area but knows details about properties with acreage in the area you hope to buy and what to expect.
An agent that is well-versed in purchasing a property on acreage, especially in southern Maryland can help you to gain insight and knowledge on what to expect as you are touring homes on acreage and specific homes in certain areas on acreage.
Know the zoning laws and property restrictions
If you have plans for the acreage that you're buying it is critically important to know if there are any zoning laws and property restrictions for the land before you purchase it. You want to know if there are any covenants or ordinances in place on the land that restrict your ability to use the land in certain ways. This information can be found at the Register of Deeds office.
Local weather patterns
The biggest impact on outdoor spaces on any property is the weather. You want to make sure that you are well aware of the local weather patterns and any possibility of storm weather or natural disasters. It is also good to know the particular property's attributes and if there is any area of the land prone to flooding or with higher exposure to wildfire or probability of erosion. These are all large items that can significantly impact the quality and cost of owning the land your home is on.
Make sure you note the maintenance needs and costs
It is no surprise that owning a larger lot of land means more landscaping work. However, it is good to get some insight from the current property owner on exactly what that looks like for a particular property you are interested in. Ask for the current owner's insight on what they do to maintain the property and what may need to be done in addition if anything at all.
This will help you to get an idea of how much time you should expect to spend on maintaining the land around the home and what it might cost for equipment or hiring help to get this work done.
Repair for a larger down payment
Purchasing a home on acreage often will come with a larger required down payment from a mortgage company as compared to a traditional property on what is considered a normal lot size. Some mortgages may require as much as a 50% down payment depending upon the type and size of land you hope to purchase. It is a good idea to check around with several local mortgage companies and ask them about their requirements for purchases of acreage or to glean this advice and information from a mortgage broker.
For more information on Southern Maryland homes on acreage please contact us anytime.
More on Homeownership: