Great Fruit Trees to Grow in Maryland
Posted by Billy Rabbitt on Sunday, March 27, 2022 at 9:55 AM
By Billy Rabbitt / March 27, 2022
Comment
Over the last two years, many more people have become interested in growing their own food for a myriad of different reasons. Perhaps one of the biggest is finding an interest in a new hobby that is not only enjoyable but brings the satisfaction of providing fresh healthy food that is almost free for you and/or your family and friends.
To be successful in growing your own food at your home, you want to make sure you do research on growing practices and what type of food-producing plants will thrive in your geographical location.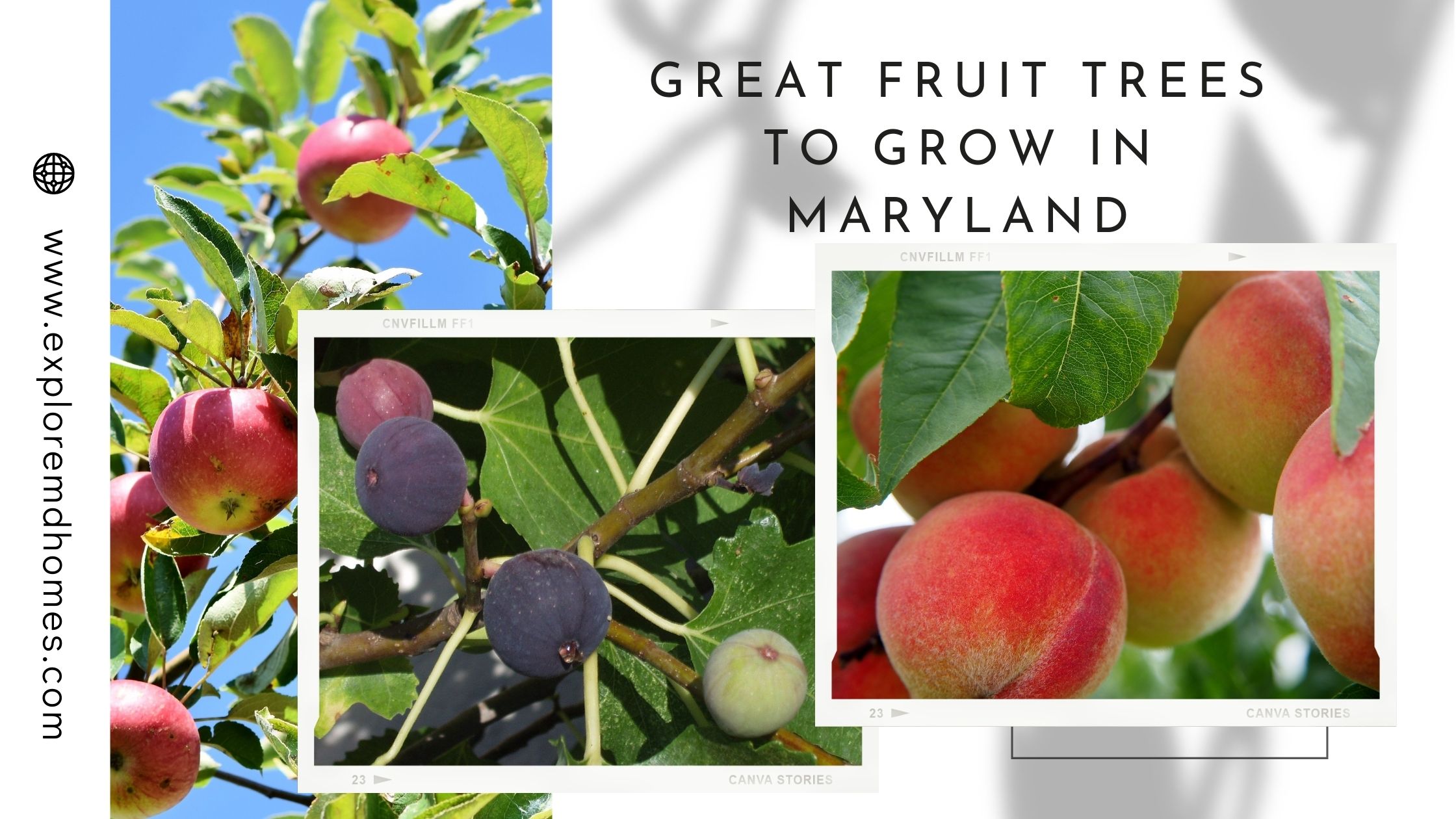 Here are 5 of the Best Fruit Tree Types to Plant in South Maryland
Apple Trees
Apple trees thrive in Maryland through cold Springs and cool fall months. The apple tree is known for its ability to grow even when there is no snow or frost late into the spring. Apple trees are possibly the easiest tree to get successful fruit from. Part of this is due to the fact that it does not require fertilizer and does not need constant watering. An apple tree can thrive in pretty much any soil and needs hardly any pruning or upkeep. You can even plant some apple trees in pots.
Apple trees generally produce a very productive amount of fruit most often between late August and into November. Enemies to the apple tree include rabbits and squirrels that can eat fruit before it is fully grown. Insects thrive on apples as a yummy treat so make sure you have a plan to prevent insect infestation.
Pear Trees
A pear tree is very closely related to an apple tree in that it produces a hearty fruit and can stand up to cold Maryland temperatures in the fall and winter. They bloom earlier than apple trees and give you fruit just a bit sooner. A pear tree is also good in standing up to drought and high heat which enables you to plant it pretty much anywhere in your landscape.
Pear trees can also be grown in pots like apple trees and are one of the most adaptive fruit tree plants making it great for a beginning gardener in southern Maryland. Insects also like to make a sweet treat out of pears so make sure that you read up on insect prevention.
Plum Trees
Plum trees love the heat making them great for producing fruit in Maryland summers. Plums are ready to harvest in early summer and will grow quickly with another round of plums as temperatures get higher and hotter later into the season.
One added perk to planting a plum tree is that plums are resistant against nearly every insect and disease making it very easy to grow in southern Maryland and also another great tree for someone just starting out on their fruit growing adventure.
Plum trees do not require a large amount of space unlike other types of trees especially apple, pear, and cherry trees. A plum tree will only grow to about 8 to 10 feet and about 6 to 8 feet wide.
One thing to note is that a plum tree does not like super wet conditions so you need to make sure the soil is draining very well and it may not be great to plant them in coastal areas.
Peach Trees
Peach trees love. Heat, in fact, the hotter the better. This is probably why Georgia is so well known for peaches. Hot and humid summers like here in Maryland are a perfect atmosphere for bearing fruit on a peach tree.
Peach trees are also great for vertical gardening this is the only type of fruit tree that grows 10 to 15 feet high with just a skinny circumference of 2 to 3 feet wide. This is the quickest growing fruit tree that is great for growing in a Maryland yard. Another benefit of a peach tree is that they begin harvesting fruit just one to two years after their first planting.
Fig Trees
Fig trees are very pest resistant and the deer are turned off by them and rabbits are unable to reach the fruit. Most often chipmunks and squirrels are not interested in doing the work of getting up to the figs so you will not have to contend with animals taking your fruit.
A nice thing about the fig tree is that it can be grown inside or outside and they can also thrive very well outdoors in pots. Many seasoned gardeners like to plant their fig trees in pots and keep them in their yard during the warmer times of the year and then bring them inside when it gets cold. Fig trees are very low maintenance they are not prone to insects and only need to be watered about once a week. Fig trees also do not rely on pruning for fruit to grow.
For more information on the best practices for growing fruit trees in southern Maryland, we suggest you check out one of the many amazing local nurseries and glean advice from their friendly staff and gardening experts.
For more information on living in southern Maryland including all southern Maryland real estate please contact us anytime.
More about Southern Maryland