Four Easy Ways to Improve Curb Appeal
Posted by Billy Rabbitt on Monday, April 11, 2022 at 9:41 AM
By Billy Rabbitt / April 11, 2022
Comment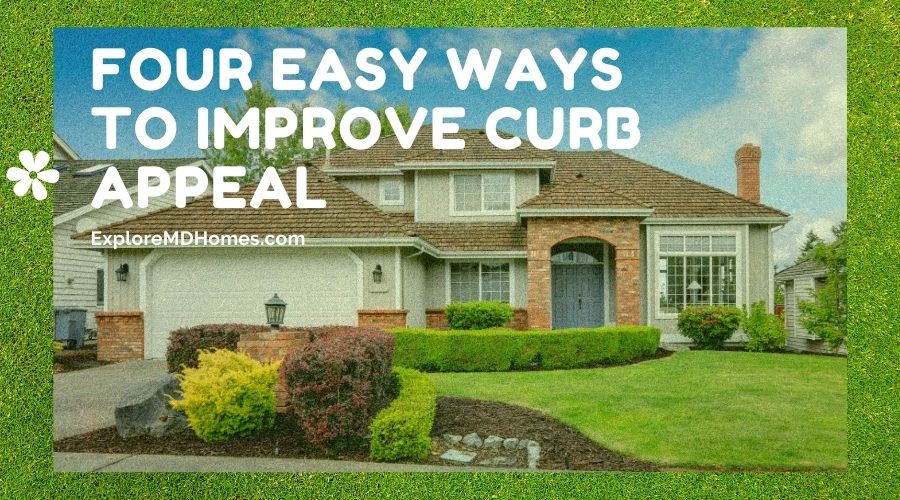 The way your home looks from the outside tells a story to those passing by about what to expect on the inside. It is important to make sure your home has great exterior curb appeal that is welcoming and up-to-date to help draw buyer interest.
The task of making the exterior of your home appealing to a wide set of buyers feels large and overwhelming, but it is actually pretty simple and can be done in as little as a weekend.
Here are four simple ways you can bring life to the exterior of your home and create curb appeal.
Focus on the front door
A quick and affordable way to give your entire home front a facelift is to simply freshen up the front door. The front door of a home sets sort of a style statement for the entire front elevation of the property. It is a good idea to make sure that your front door looks clean and fresh. An easy way you can freshen up the front door is by giving it a brand-new coat of paint. Most often a lot of style interest is brought in by painting it with a pop of color that nicely contrasts but still complements the exterior colors of your home.
You can also do things like hang a fresh floral wreath or seasonal door hanger as well as replace your doormat with a fresh brand new one. Matching planters on either side of the door also help to bring focus to the door and make it feel welcoming.
Check out your outdoor furniture
If you have furniture on your front porch you want to make sure that it does not look tired and worn out. Outdoor furniture showing signs of damage including rust or torn upholstery or even faded upholstery can send a message that the home is tired and needs help.
You can give your existing furniture a much-needed facelift with some brand-new paint and repairs as well as new upholstery on the cushions or you can go all out and purchase brand new furniture altogether that feels inviting and comfortable making a potential buyer want to hang out there.
Related: Essentials for Bringing Curb Appeal to Your Front Porch
Don't forget about the windows
When it comes to curb appeal sometimes people do not often think about how the windows play a part in the overall look of your home from the outside. Making sure that your windows are clean from the inside and the outside as well as updating window coverings will help a home to feel clean modern and inviting. You could also do something to bring more style interest from the outside to your windows with a few added items like colorful flower boxes underneath. You could also do something like adding structure interest with brand new shutters.
Add in a few personal details
Most often when you hear advice about getting your home ready for sale you will hear take away all of the personal touches. By personal details, we do not necessarily mean adding in a flag of your favorite sports team. We mean items that would bring in some personality and have a buyer picturing themselves personally utilizing the space. Items like incredibly comfortable cushions on outdoor furniture. A welcome mat with just a bit of personality instead of the cheapest plainest one you can find. Small style touches that really showcase the space and give it just a small glimpse of personality allowing a buyer to imagine themself living there.
For more information on purchasing a home in southern Maryland please contact us anytime.
Additional Information for Sellers: