Farmers Markets Are Now Open in St. Mary's County
Posted by Billy Rabbitt on Monday, May 31, 2021 at 7:31 AM
By Billy Rabbitt / May 31, 2021
Comment
The farmer's markets of St. Mary's County are a long-standing tradition and love of many south Maryland residents. Last year the farmers market season was cut a bit short with pandemic safety procedures, but this year these beloved long-standing farmers markets are back in full force, and safety measures in place.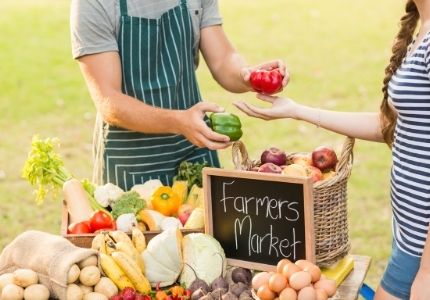 The farmers market season in St. Mary's County opened on May 1st and there are several great markets to enjoy in and around St. Mary's County and all of southern Maryland. Some of the large local favorite markets that are open for the 2021 season Include:
This long-standing and arguably most popular farmer's market in south Maryland features all Amish farmers selling their handmade and locally sourced goods. At this market, you can find items like fresh flowers, seasonal produce, baked and canned goods, local crafts, and more.
This farmers market is located near the corner of Route 5 and Route 6 in the parking lot of the Charlotte Hall Library. The exact address is 37600 Market Road in Charlotte Hall.
The market has been open since May 1st and operates from the hours of 8 am to 6 pm Mondays to Saturdays (every day excluding Sunday).
This farmers market is housed in an iconic red and white building that looks similar to a traditional barn. The indoor setting is great for days when the weather may be chilly/cloudy/rainy. Locals love to come by and grab a hot cup of coffee or cider and munch on a homemade pastry while they stroll through the many different stands/shops. Most notable items that people love to purchase here include soaps, cheeses, baked goods, meat, seafood, veggies, fruits, organic foods, arts, crafts, flowers, eggs, honey, jams, wine, plants, and more.
The market is located at 21071 Three Notch Road in Lexington Park. Hours of operation are varied but the market is mostly open from 9 am to 1 pm on Saturdays. For the most up-to-date information on when the market is operating check out their Facebook page.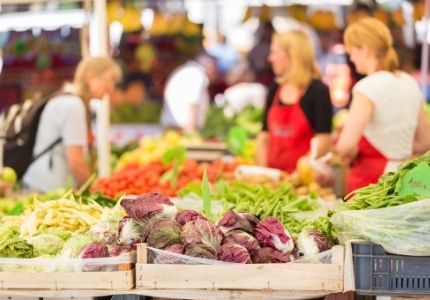 This farmers market is a showcase of only growers and producers. Here you will find the freshest local organic produce, local meats including beef, pork, chicken, lamb, and goat, locally grown flowers, locally baked goods like pastries, canned goods, fresh eggs, local-made wines, craft distilled spirits like rum and whisky, and much more fresh local goodness.
The California Farmers Market is located near the intersection of Route 235 and town Creek Drive in the BAE Building parking lot and operates on Saturdays from 9 am to 1 pm beginning on May 1st through November 20th in 2021.
Southern Maryland is an amazing place to live and a large number of local farmer's markets is just one of the reasons why. For more information about living in southern Maryland or real estate in South Maryland please contact us at any time. We would love to help you find the perfect home to fit your needs.