Exploring Leonardtown Schools
Posted by Billy Rabbitt on Wednesday, June 28, 2023 at 3:13:18 PM
By Billy Rabbitt / June 28, 2023
Comment

If you're considering a move to Leonardtown for your family, you're probably eager to learn more about the area's educational opportunities. As a family-oriented community, Leonardtown boasts top-notch public and private schools that cater to student's diverse needs. In this blog post, we'll delve into the outstanding schools, resources, and academic programs that make Leonardtown an exceptional place for your child's educational journey. Let's get started!
Leonardtown's Top-Performing Schools: Public & Private Options
The Leonardtown School District includes several excellent elementary, middle, and high schools with a reputation for high academic standards and strong extracurricular offerings. Some of the outstanding public schools in the district include:
Leonardtown Elementary School- A beacon of academic excellence in St. Mary's county. Catering to students from pre-kindergarten to grade 5, this public school offers a welcoming environment that fosters a love for learning from a young age. With a dedicated staff and low teacher-to-student ratios, children receive the personalized attention they need to excel academically and socially.
Captain Walter Francis Duke Elementary School- This highly sought-after K-5 school combines personalization, a focus on STEM (Science, Technology, Engineering, and Math) curriculum, and a positive learning environment that fosters high levels of student engagement. Duke Elementary School offers students the opportunity to thrive under the guidance of talented educators and a strong community connection.
Leonardtown Middle School- Known for its strong academics, diverse extracurricular activities, and dedicated staff. It aims to provide a nurturing and inclusive environment for all students while empowering them to succeed both academically and as citizens in their community.
Leonardtown High School- As the only public high school in town, Leonardtown High School sets the bar high for educational excellence. It consistently ranks among the best high schools not only in Maryland, but nationwide, according to U.S. News & World Report. Boasting rigorous academics, a wide range of extracurricular activities, and a strong sports program, this high school is the pride of Leonardtown and has a fantastic reputation for preparing students for college and life beyond high school.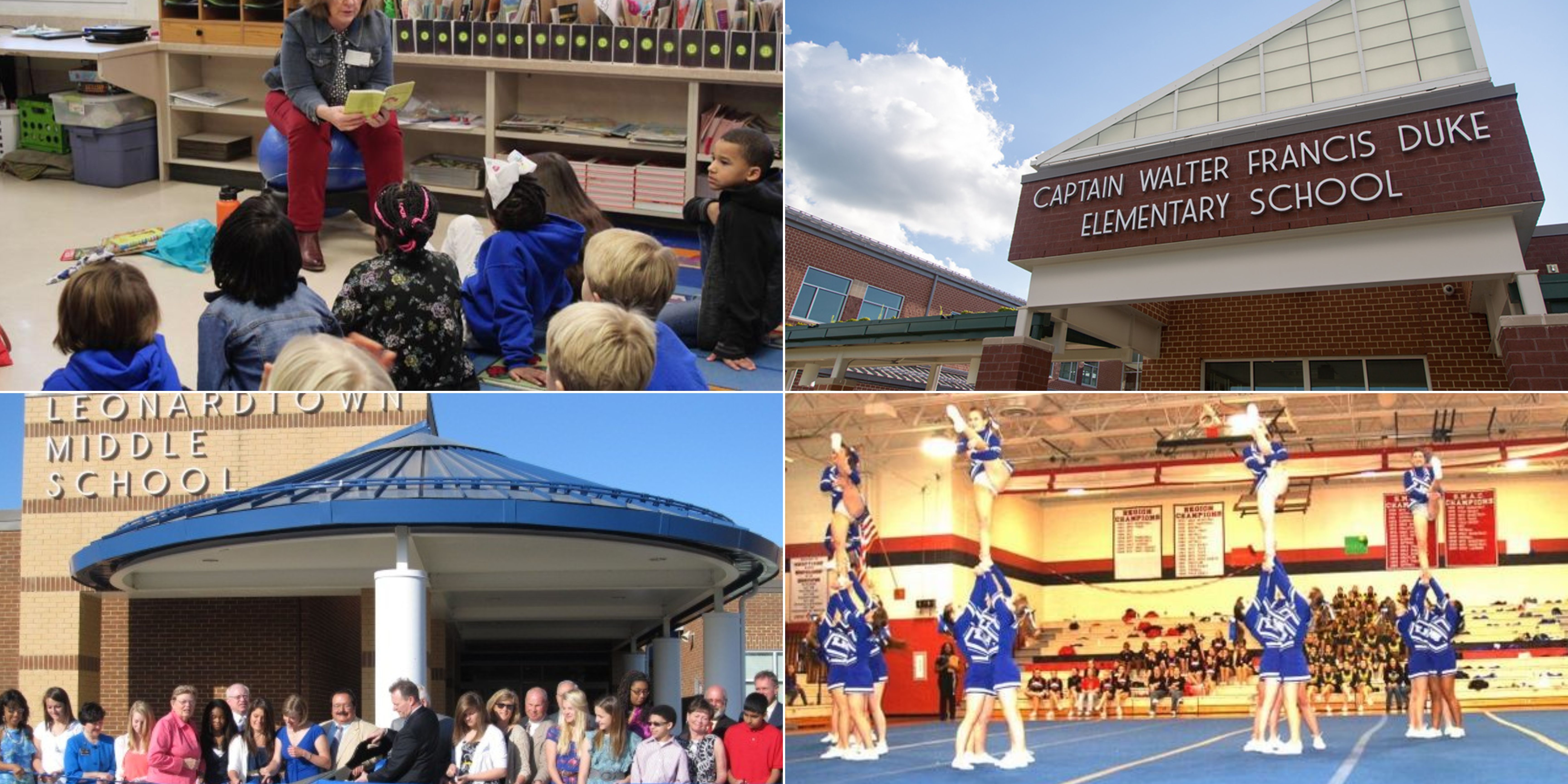 For families interested in private education, there are a few notable institutions in the area, such as:
St. Mary's Ryken High School- is a Catholic, college-preparatory school serving grades 9 through 12. Offering a diverse range of Advanced Placement (AP) and Honors courses, it prepares students academically while fostering a strong spiritual foundation. The school's athletics program, fine arts department, and various clubs encourage personal growth and opportunities for leadership.
King's Christian Academy- offers education from pre-kindergarten through 12th grade. With a Christian-centered curriculum, this private school focuses on character development, academic excellence, and community service. Small class sizes, experiential learning, and personalized instruction drive academic and emotional growth, setting students up for success throughout their education journey.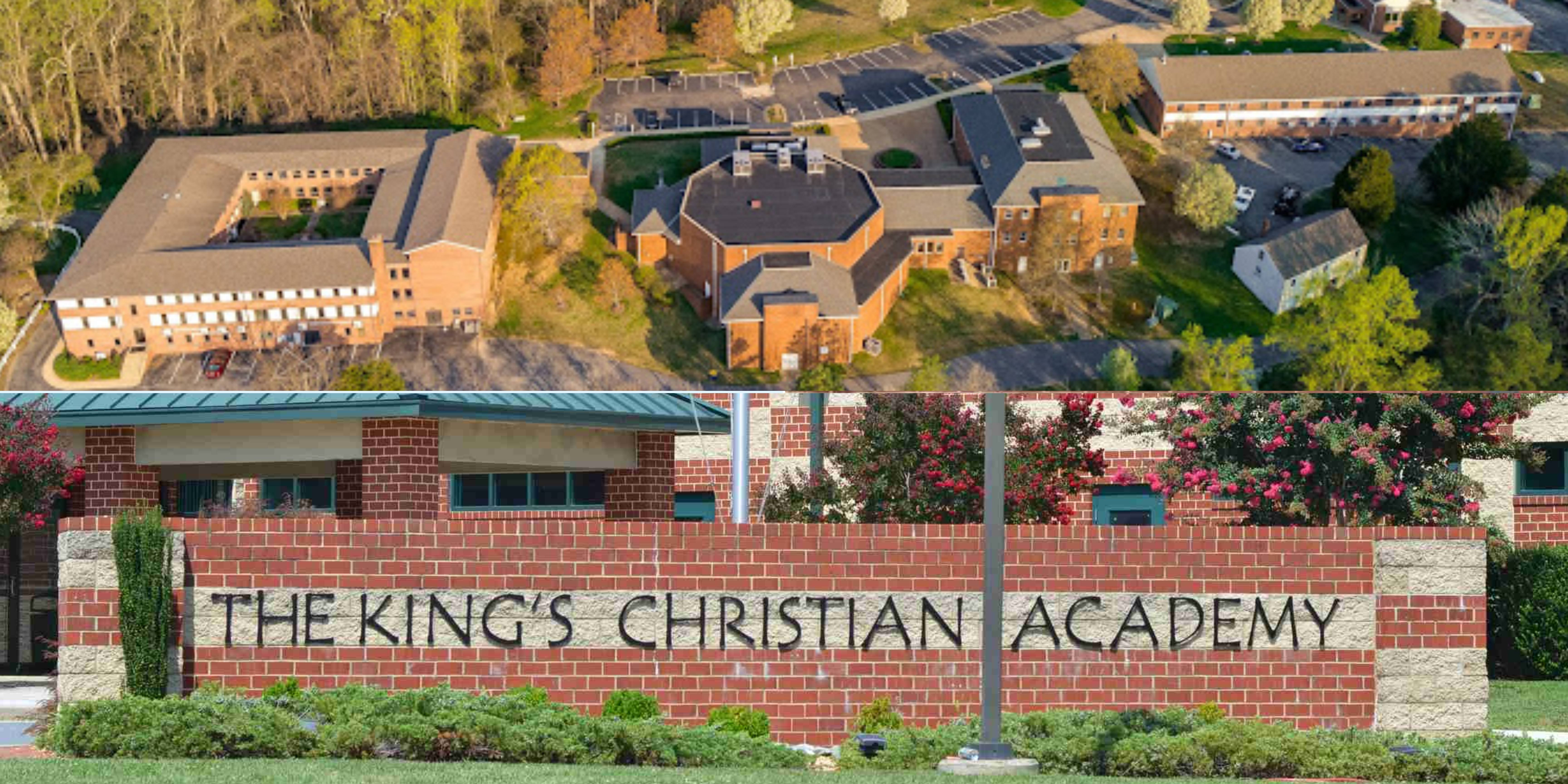 Beyond the Classroom: Resources & Enrichment Programs
Leonardtown schools offer a variety of enriching programs to help students discover new passions and prepare for their future careers. Some examples include:
STEM initiatives: Many Leonardtown schools have incorporated engaging STEM (science, technology, engineering, and mathematics) courses and extracurricular activities to help students thrive in these essential fields.
Language Immersion Programs: Several Leonardtown schools offer world language immersion programs, promoting bilingualism and global awareness among their students.
Athletics: As part of their commitment to fostering well-rounded students, Leonardtown schools participate in a diverse array of sports programs, from soccer and basketball to swimming and track.
Fine Arts Programs: The schools in Leonardtown also prioritize the arts as a vital part of each student's development. From visual arts to drama, dance, and music, students can explore their creative side and grow their talents.
Innovation in Special Education: Leonardtown schools hold high expectations for all students, including those with special needs. They offer a comprehensive special education program that includes differentiated instruction, individualized support, and programs for students with disabilities.
As you search for a new home, consider the excellent schools and unique educational opportunities in Leonardtown, Maryland. To help you in your real estate journey, feel free to reach out to a local real estate agent who can guide you in finding the perfect home for you and your family in this beautiful town.