Do you Really Need a 20 Percent Down Payment?
Posted by Billy Rabbitt on Monday, April 12, 2021 at 8:12 AM
By Billy Rabbitt / April 12, 2021
Comment
You've heard the myths.
You need 20 percent down or you can't buy a home. Or can you?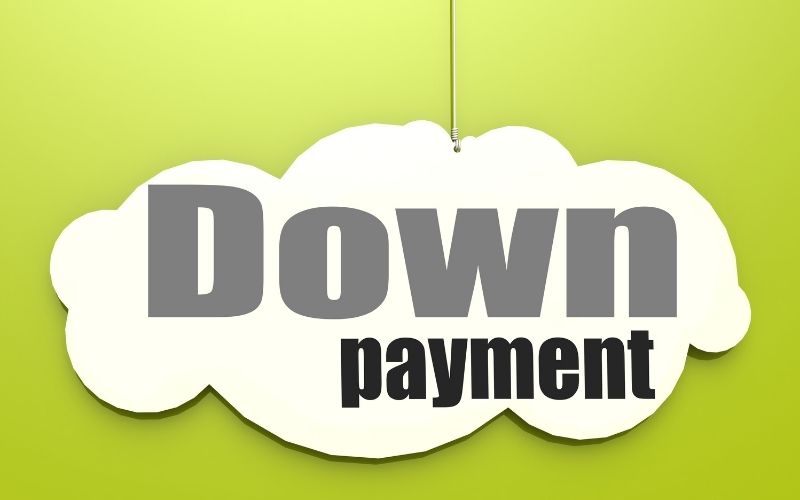 Times are different today. Is a 20 percent down payment nice? Sure, it benefits you and the mortgage lender. You earn equity in the home faster when you invest from the start. The lender takes a lower risk lending you money because you have your own money invested. They call it 'skin in the game' and they like it.
But what if you don't have 20 percent down? Can you get a mortgage? You can and I'll show you how.
Why you Should Consider a 20 Percent Down Payment
If you have the funds, whether in savings, your 401K, or IRA, putting 20 percent down has its perks.
Most retirement plans allow you to borrow from your funds for your first home. Making that larger down payment does a few things.
You have more options. Conventional loans are great for borrowers with a 20 percent down payment. You don't pay mortgage insurance and can have a fixed or adjustable rate term. You may even qualify for a shorter term, such as a 15-year term, owning your home faster.
You'll may get lower interest rates too. Lenders base your rates on your risk level. The more money you invest in your home, the less risk of default you pose.
A lower interest rate lasts for your loan's term if you choose a fixed rate. Borrowing those funds to invest in your home may result in tremendous savings.
What if you Don't Have a 20 Percent Down Payment?
Here's where the myths start.
Most first-time homebuyers don't have a 20 percent down payment so they assume they can't buy a home. That's not the case. Even without a 20 percent down payment, you still have options.
Government-backed loans are great for borrowers without a large down payment, but even conventional loans have an option too.
Let's start with government loans.
The most popular government-backed loan is the FHA loan. For a long time, it was known as the 'first-time homebuyer's loan. Today, it's a great option for anyone without a large down payment and imperfect credit.
The FHA loan requires just 3.5 percent down and a 580 credit score. You won't find that with any other program.
On a $200,000 loan, you only need $7,000 down versus a $40,000 down payment to hit 20 percent. You can even receive the funds as a gift. As long as you have a 620 credit score or higher, 100 percent of the funds can be gift funds.
FHA loans have other flexible guidelines too, making it a great option for those that don't quite qualify for conventional financing.
The VA loan is another great option, but you must be a veteran of the military or current military member.
If you are eligible – you don't need a down payment – the VA allows 100 percent financing. Like FHA loans, the VA loan has flexible guidelines too. Low credit scores usually aren't a problem. The biggest difference with VA loans is the funding fee. The VA charges 2.3 percent of your loan amount upfront, which adds up, but they don't charge mortgage insurance, so it's usually a wash.
Conventional Loans are an Option Too
Here's where the real myths occur. Most people think conventional loans are only for those with 20 percent down. In reality, you can get a conventional loan with as little as 3 percent down.
That's 17 percent less than most people think. While if you put down less than 20 percent, you will pay Private Mortgage Insurance, it isn't forever. If you take out a government loan, you'll pay mortgage insurance for the entire loan term (except VA loans).
Conventional loans cancel PMI once you owe less than 80 percent of the home's value. That's not too bad and it gets better.
You can cancel PMI sooner if:
The home appreciates faster than anticipated and you pay for a new appraisal to prove it
You make extra payments toward the loan's principal, owing less than 80 percent faster than anticipated
You refinance your loan
Should you Make a 20 Percent Down Payment?
It works in your benefit if you make a 20 percent down payment, but it's not required. If you have the funds available – yes put the funds down.
But only do so if you have enough on hand for emergencies. Once you own a home, all maintenance and repairs are your responsibility. Plus, as we all saw this year – anything can happen. Having an emergency fund with 3 to 6 months of expenses in it is important.
What if you lose your job or your hours are cut? How will you make your mortgage payment? If you put all your money into the home, you won't have any liquidity. If making a 20 percent down payment will put you in financial trouble, don't do it – instead, pay the mortgage insurance for the time being and enjoy your financial freedom.
If you invest the funds in your home and find that you need them down the road, you have options. A home equity line of credit or cash-out refinances taps into your home's equity, allowing you to cash out your funds.
Is it ideal? It depends. Why are you using the funds? If it's for home improvements or to get out of high-interest debt, it's usually worth it. But before you invest the money, make sure you can freely use it. Don't put yourself in a bind just to get the 'perfect financing options.' Today many borrowers get great terms and low rates with a low down payment too – it's like getting your cake and eating it too.
Additional Financial Information
What is Mortgage Insurance? Is it Really That Bad?