Discover all the Great Finds in Solomons, Maryland
Posted by Billy Rabbitt on Thursday, October 26, 2023 at 12:45:33 PM
By Billy Rabbitt / October 26, 2023
Comment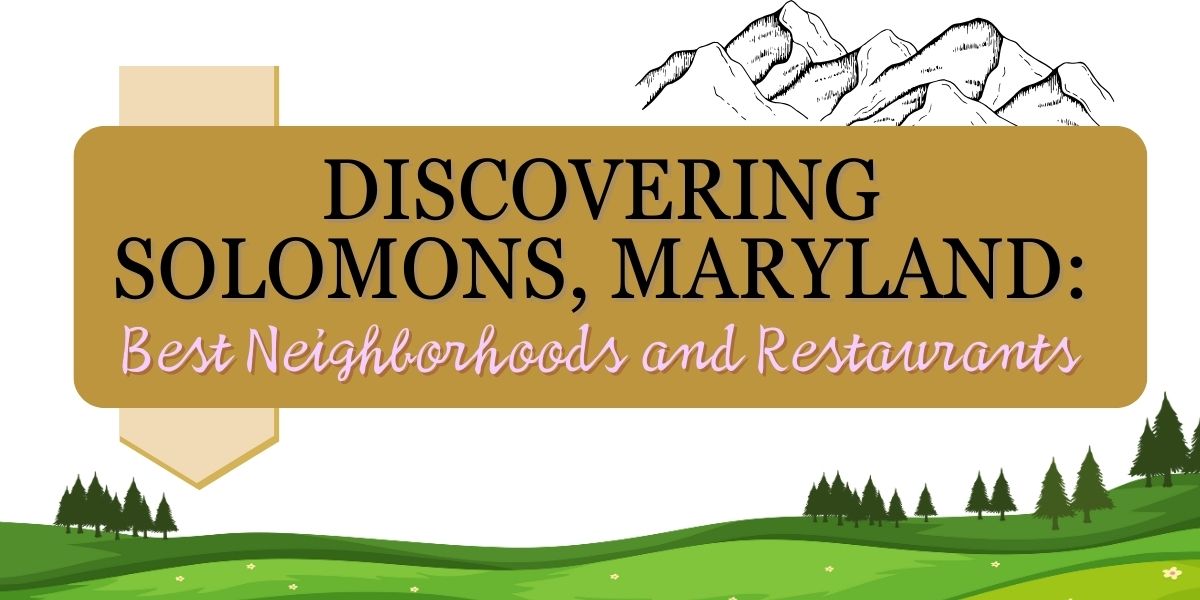 Nestled along the scenic shores of the Patuxent River and the Chesapeake Bay, Solomons, Maryland, is a hidden gem on the East Coast. This charming waterfront community offers not only picturesque views but also a vibrant culinary scene and inviting neighborhoods. Let's take a closer look at some of the best neighborhoods and restaurants that make Solomons a must-visit destination.


Located on the western side of Solomons, Dowell is a peaceful residential area that offers a mix of housing options. With its proximity to the harbor and marinas, it's a favorite among boating enthusiasts. The community exudes a relaxed, coastal vibe, making it an ideal place for those seeking a tranquil waterfront lifestyle.

Solomons Landing is a gated waterfront community with a resort-like atmosphere. This neighborhood features luxurious townhomes and condominiums, many of which have stunning views of the Patuxent River. Residents here enjoy access to a marina, swimming pool, and tennis courts, making it an excellent choice for those seeking a taste of waterfront living.

The heart of Solomons, known as Solomons Island, is a lively and vibrant area. It's a hub for dining, shopping, and entertainment, with a mix of quaint cottages, charming B&Bs, and waterfront restaurants. Living here means being at the center of the action and enjoying the picturesque views of the harbor.


Nestled on Solomons Island, The
Island Hideaway
is a local favorite known for its fresh seafood and waterfront dining. Whether you're savoring crab cakes, oysters, or a hearty seafood platter, you can't beat the combination of delicious cuisine and stunning water views.

The CD Cafe
, located in Solomons Landing, is a culinary gem that offers a diverse menu with a focus on locally sourced ingredients. From innovative seafood dishes to mouthwatering steaks, this restaurant delivers a memorable dining experience.

Sitting right on the Patuxent River,
The Lighthouse Restaurant and Dock Bar
offers a casual yet lively atmosphere. It's the perfect spot to enjoy a cocktail, listen to live music, and savor seafood classics like steamed crabs or shrimp. The outdoor seating area provides a front-row seat to breathtaking sunsets.

For those who appreciate craft beer, the
Ruddy Duck Brewery & Grill
is a must-visit. This brewery serves up a variety of handcrafted beers alongside a menu of delectable dishes, making it an excellent spot for beer and food enthusiasts.

Experience waterfront dining at its finest at
The Pier
. Indulge in a range of seafood delicacies while enjoying the serene ambiance of the Patuxent River. This restaurant promises a delightful culinary journey combined with picturesque views.


The
Calvert Marine Museum
is a treasure trove of maritime history. Explore exhibits that vividly interpret the estuarine biology of the Patuxent River and Chesapeake Bay. Don't miss the beloved river otters, Bubble and Squeak, who frolic in their 9,000-gallon tank. The museum also offers tours of the iconic Cove Point lighthouse, just a stone's throw away.

For a unique perspective of Solomons, embark on a
sightseeing cruise
aboard the Wm. B. Tennison. Dating back to 1899, this vessel is a living piece of Chesapeake Bay history. Sail through the inner harbor, passing by notable landmarks like the U.S. Naval Recreation Center and the Governor Thomas Johnson Bridge.

Immerse yourself in art and nature at
Annmarie Garden
. Stroll through the shady walking path adorned with captivating outdoor sculptures, some on loan from the Smithsonian Institution. The Arts Building houses exhibitions, interactive activities, and a delightful café with an inviting outdoor patio.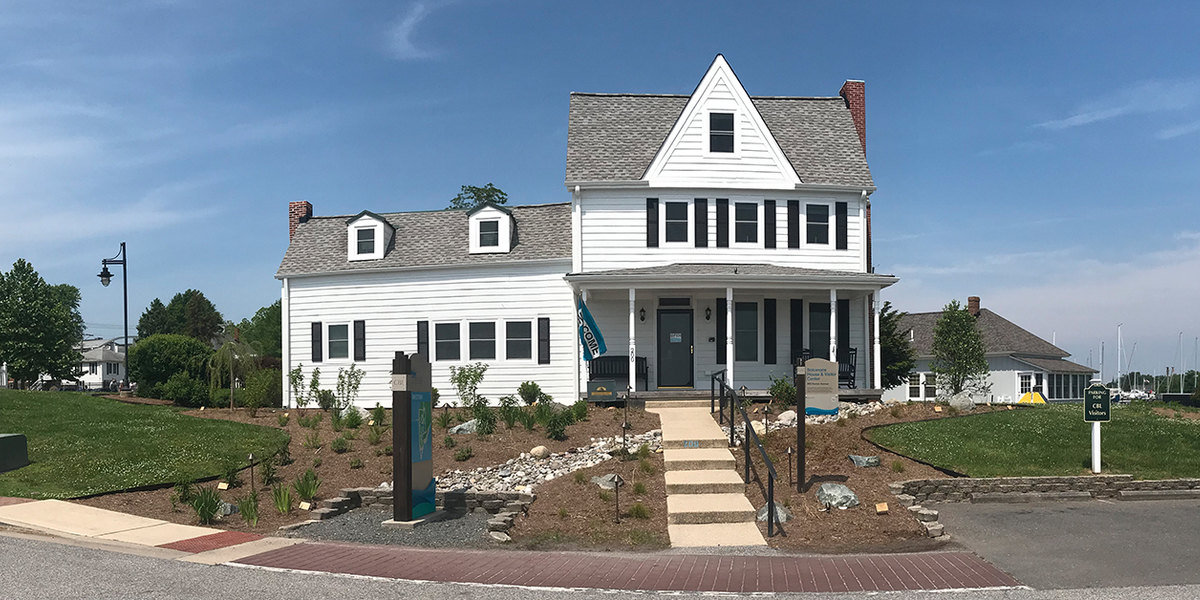 The
Chesapeake Biological Laboratory Visitors Center
is located at the tip of Solomons Island. The Visitors Center offers a fascinating insight into the ecology and natural resources of Chesapeake Bay. Take advantage of tours and educational exhibits to deepen your understanding of this vital ecosystem.

For those eager to set sail,
Solomons Boat Rental
offers a fleet of boats for various adventures. Choose from a range of sizes and embark on a nautical journey along the scenic waters.

Just a short drive north,
Solomons Island Winery
awaits wine enthusiasts. Check their website for tasting room hours and savor a selection of fine wines in a charming setting.

For the intrepid explorer,
Calvert Cliffs
beckon. Venture to Calvert Cliffs State Park and Flag Ponds Nature Park for a chance to uncover ancient shark's teeth, offering a glimpse into the prehistoric past.
Solomons, Maryland, offers a delightful blend of picturesque neighborhoods and culinary delights, as well as a variety of activities on Solomons Island. Whether you're seeking a waterfront lifestyle in Dowell, resort-style living in Solomons Landing, or the vibrant atmosphere of Solomons Island, this coastal community has something to offer everyone. And when it comes to dining, the diverse range of restaurants, from seafood havens to craft breweries, ensures that your taste buds are in for a treat. So, plan your visit to Solomons and immerse yourself in the beauty and flavors of this charming waterfront town.