Community Summer Camps in Charles County
Posted by Billy Rabbitt on Sunday, June 26, 2022 at 2:10 PM
By Billy Rabbitt / June 26, 2022
Comment
There are so many great opportunities to get your kids involved in summer camps this year in Charles County. Summer camps are a great way to keep kids active and having fun during the summer. They are also a good way to learn something new or get to know new friends in the community.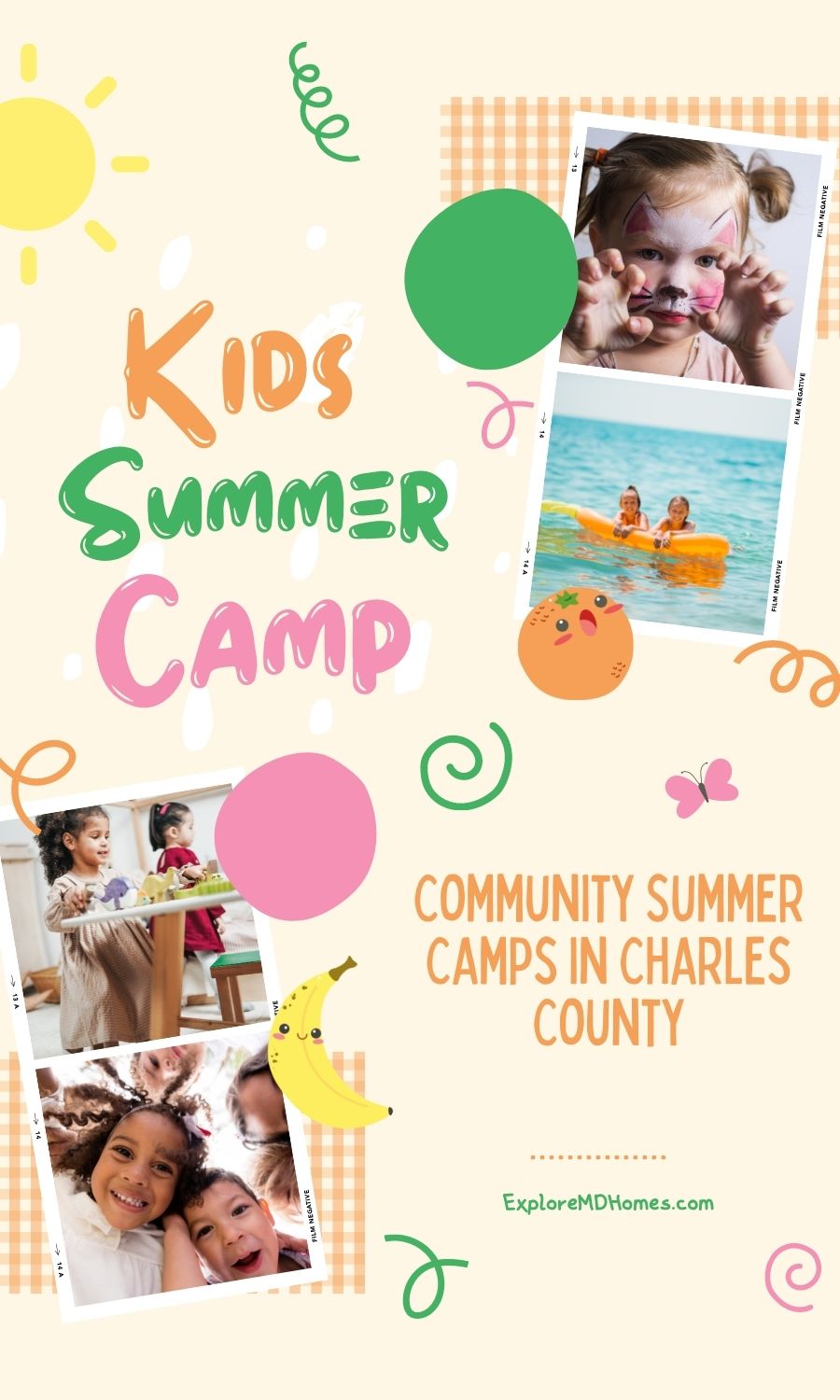 Here are some fun summer camps happening around Charles County Maryland in 2022
Kids and Teen College Camp
This is a fun chance to keep educational activities alive during the summer with various different "College" classes through a virtual experience. There are courses available for ages 5-17 allowing kids to explore interests in education from the safety of their own homes.
For more information on specific classes, you can visit csmd.edu/kidscollege
Children's Theater of Southern Maryland Summer Production Camp
This is a theater camp that will be performing the musical production Newsies, Junior. The camp is open to ages 8-18 (graduating seniors of 2022). It is a 2-week camp with no former performing experience required. There is also a camp focused on stage crew and technical services including creating props, scenery, costumes, learning make-up, and other aspects of behind-the-scenes magic to put on the show. Cost is $250-$500 depending upon the interested area of involvement.
For more information check out this website https://ctsmd.org/
Summer Entrepreneurship Boot Camp
This youth boot camp takes place July 25-29th. Interested young entrepreneurs will learn the basics of starting a business and will have the opportunity to write a business page as well as a business plan and create a business name logo and much more. It is all things business for young dreamers that may want to explore the possibility of beginning their own company. This camp is available to ages nine through 14.
For more information check out this website https://entrepreneurialkidz.com
Humane Society of Charles County Day Camps
If your child is an animal lover this is a fun way to spend the summer learning how to help foster empathy and nurture a desire for the stewardship of animals in the environment with a series of fun lessons, crafts, knowledgeable visitors, and live animal interactions. Day camps are available for children ages 6 to 12 and the cost is $175 per week.
For more information check out the camp website at https://humanesocietycc.org/
Melwood-Camp Accomplish
This offers your traditional summer camp type of atmosphere with both day and overnight camping options. The camp offers a variety of activities you would expect to be able to participate in a summer camp including swimming, wall climbing, ropes course, archery, arts and crafts, canoeing, horseback riding, talent shows, campfires, and many more summer camp adventures. The camp is open to kids aged 5 to 18 the cost is dependent upon the specific camp program and dates chosen.
For more information you can check out the website here https://melwood.org
Charles County Power Camp
This is a great camp for active kids that love sports. There will be a different sports focus every day of camp. Some of the sports included soccer, volleyball, lacrosse, football, and basketball. The camp is available at three different locations including Charles County from July 25-28, Southern Calvert County from July 12-14, and Northern Calvert County from August 1-5. Camp is open to ages 8-12.
For more information check out the website https://www.somdfca.org/
These are just a few of the many amazing camps available in Charles County in Southern Maryland this year. There is a more extensive list to be found at https://theplayfulparent.org/2022/04/05/charles-county-summer-camp-and-activities-guide-2022/
There is no better place to enjoy summer than in Southern Maryland. For more information on summer fun and other aspects of living in southern Maryland including available southern Maryland real estate please contact us any time.