Clever Fall Maintenance Tips for Your Home
Posted by Billy Rabbitt on Thursday, October 13, 2022 at 2:59 PM
By Billy Rabbitt / October 13, 2022
Comment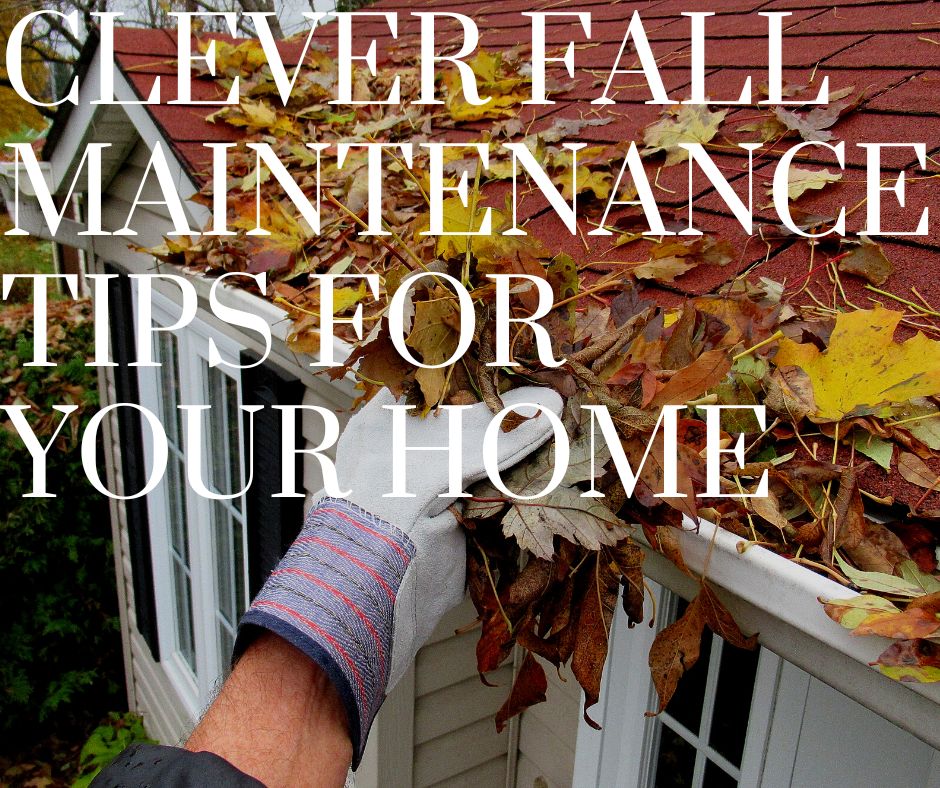 Fall is a great time to get in-home maintenance tasks before the much colder winter weather kicks in. It's a good time to prepare your home for severe cold as well as recover it from hot summer temperatures.
Here are some great Home maintenance tasks to accomplish during the fall and some clever tips on how to get them done.
Clean the gutters
As leaves and falling debris hit the ground they also collect in your gutters and you don't want them in there when the weather turns rainy or snowy and water needs to easily run through them. An easy way to clean debris from gutters is to use a plastic spatula as it can easily scoop items out without scratching. If your spatula is too wide you can simply snip it with some cutters to make it the perfect size for gutter cleaning.
Check smoke detectors
About once a year all of the detectors in your homes should be checked for battery power and ability to sound off. Make sure all batteries are fresh and do a test run of the alarm system to ensure it is working properly. This is especially important as you switch from using a cooling system to turning on your furnace.
Water your lawn
This may sound interesting as most people only water their lawns in the summer when it is hot out. But in the autumn your lawn still needs plenty of water. Fall watering can help your lawn to recover from summer stress and help it to gain strength as it prepares for winter. There's also a good time to fertilize and aerate your lawn.
Maintain basement window wells
If you have egress windows in the lower levels of your home it is very important to make sure you are maintaining the window wells on the outside. A window well that is neglected and not cleaned out can cause a buildup of water and moisture in the area which can then bring that moisture into your home.
Drain garden hoses and get ready to cover the outdoor spickets
As you begin to put away your landscaping tools make sure that you are properly caring for them and getting them ready to store all winter long. One item that you want to make sure you pay special attention to is your garden hose make sure that it is properly drained out so that you do not end up with frozen water that can crack your hose. You can easily blast water out with an air compressor or stretch them over a sloped area of a yard or driveway to drain them. Additionally, you want to purchase those styrofoam outdoor spicket covers for when temperatures hit freezing. An uncovered outdoor spicket can cause frozen pipes.
Clean the chimney
As you get ready to use your fireplace you want to make sure that the chimney is completely clean of debris so that it will not cause horrible accidents such as a fire igniting in your home. It is always in a homeowner's best interest to have a professional chimney inspection and cleaning once a year.
Store away all outdoor summer items
If you have outdoor living spaces with lawn furniture it is a good time to make sure that you properly store these items in a shed or get outdoor furniture covers to protect them from the rain and snow on the horizon. This will help your outdoor furniture to last much longer. One season out in the cold will not completely ruin your outdoor furniture but it can take a good toll on it and cut down its useful lifetime significantly.
For more information on real estate in southern Maryland please contact us anytime.