Finding the Best Ice Cream in Southern Maryland
Posted by Billy Rabbitt on Monday, August 9, 2021 at 11:45 AM
By Billy Rabbitt / August 9, 2021
Comment
Ice Cream is something that Maryland is an expert at. In fact, Maryland is a state full of ice cream firsts. Maryland was the first place to bring ice cream to North America. The Governor of Maryland at the time, Thomas Bladen began serving up strawberry ice cream in 1744. Maryland is also the place where ice cream was first commercially sold in the United States. A milkman from Baltimore was the first to sell the sweet treat in the country beginning in 1851.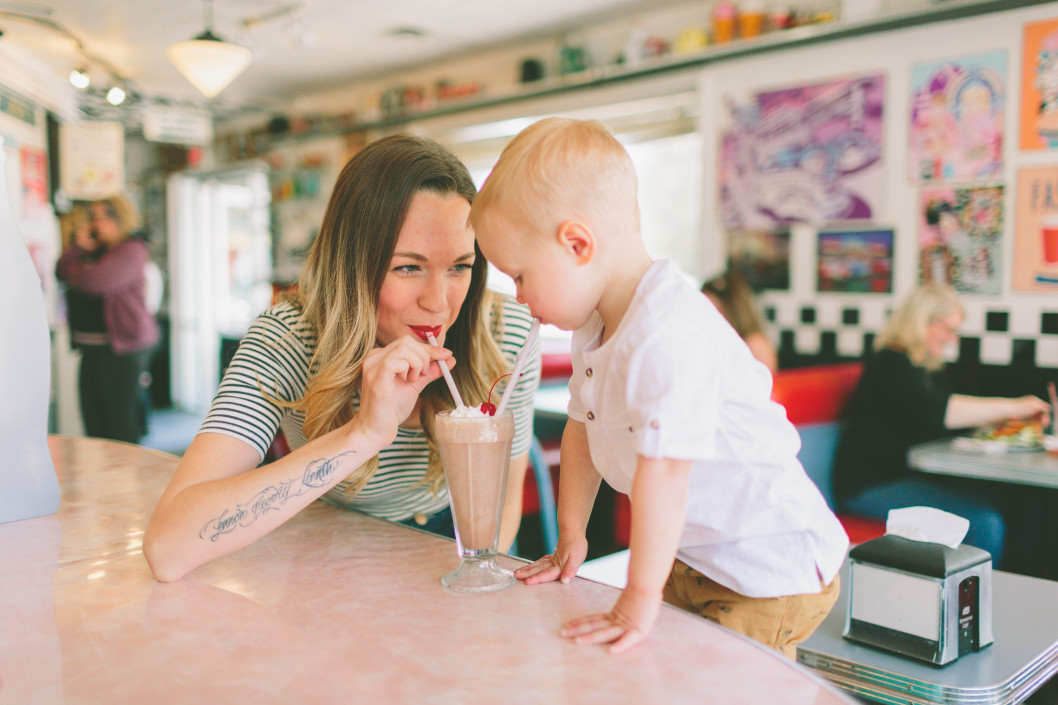 Today Maryland has many of the best ice cream shops in the world and some of them are right here in Southern Maryland. There are so many places to enjoy a scoop of the best ice cream you have ever had in South Maryland.
Here are some of our favorite ice cream spots in South Maryland:
22725 Duke St, Leonardtown Maryland
The Salted Scoop in Leonardtown serves up farm-fresh ice cream, shakes, and more. You can visit them at their Facebook page to view the menu online as their website in under construction. They are open from 1-9 pm daily with an almost endless variety of sweet treats. You will have to keep coming back to try them all, including the creative gourmet ice cream sandwiches.
538 W South St., Frederick Maryland
Rita's is probably most known for its famous Italian ice as the full name of the store is Rita's Ice. They also serve up ice cream and gelato. Rita's has been a staple in the area since they started in 1984 in Philly and have spread out to several locations around the area.
6960 Crestwood Boulevard, Frederick Maryland
There are several Bruster's locations all across Maryland. Bruster's prides itself with farm-fresh ingredients and home-style ice cream in small artisan batches made fresh daily. This ice cream is incredibly fresh and simply made with pure ingredients, it holds a short shelf life because of this and is always packed with flavor.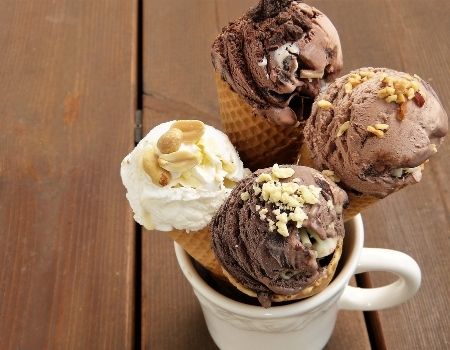 3915 Hallowing Point Rd, Prince Frederick Maryland
Mrs. Moos in Prince Frederick serves farm-made ice cream, they are a locally owned shop with what some call farm to scoop products. In addition to some of the most amazing and fresh ice cream the shop sells fresh baked goods, coffees, and the most amazing dairy products including milk, butter, yogurt, cheese, and cream. All fresh from the farm of course.
28760 Three Notch Rd, Mechanicsville Maryland
Bert's is the place to go in Mechanicsville if you are in need of large amounts of ice cream. They serve up giant sundaes as well as milkshakes and ice cream sodas in addition to all of the other beloved foods at this 50s style diner.
25466 Maddox Rd, Chaptico Maryland
Chaptico's is a locally owned and operated market and deli serving homemade meals and selling essential grocery items since 1965. Just about six years ago, the store opened up a separate walk-up ice cream window. Their prices are great and their flavors are favorites. You can even get a small cup of vanilla with a bone-shaped biscuit on top for your dog for just $1.49.
There are so many reasons to love living in southern Maryland including quick access to the best ice cream in the country. For more information on Southern Maryland real estate please contact us anytime.