Beautiful Places to Camp in Southern Maryland
Posted by Billy Rabbitt on Wednesday, May 11, 2022 at 12:54 PM
By Billy Rabbitt / May 11, 2022
Comment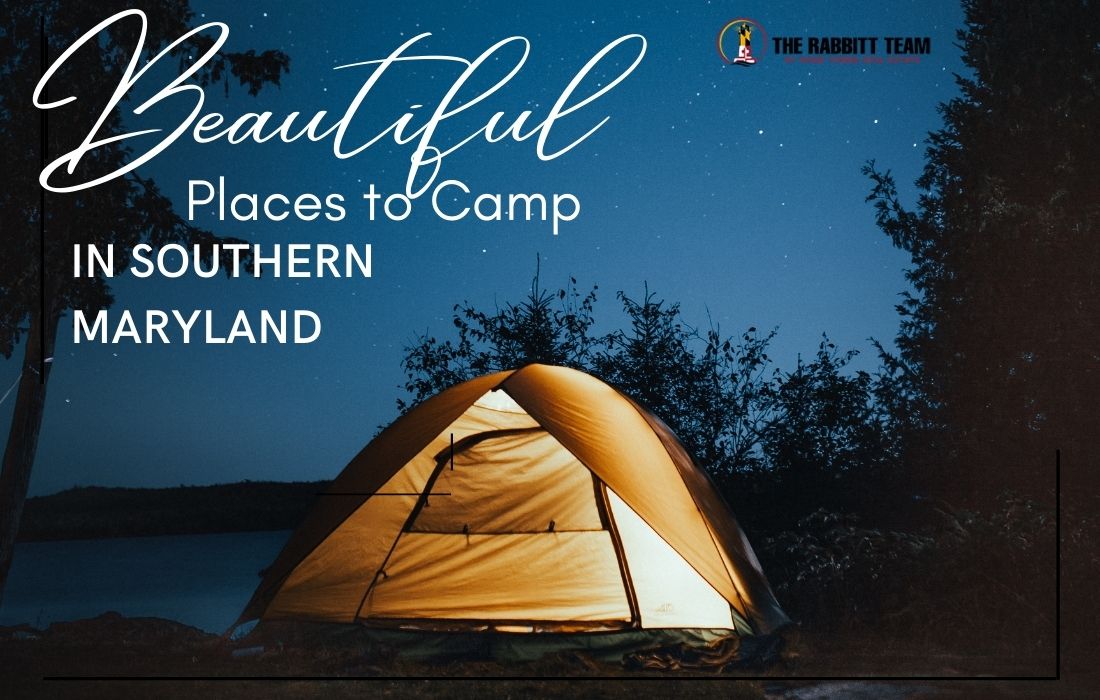 What better way to get out and explore southern Maryland than by taking a camping trip? The great thing about southern Maryland is there are so many amazing campgrounds to visit. Whether you are a first-time camper or a seasoned camper you will find a rustic beautiful spot that you love. And if you are a first-time camper in southern Maryland you might just become a regular.
This campground is named after a resident from Charles County that held the highest rank in the American Revolutionary War for a Maryland resident. His name is General William Smallwood and his house was named Smallwood's Retreat. This home has been restored and is open to overnight visitors during certain times of the year.
Smallwood State Park is home to 628 acres with a marina and boat launch ramps as well as picnic areas and more rustic camping areas. Some of the most popular features include the recycled tire playground and the winding nature trails.
The address for the park is 2750 Sweden Point Rd., Marbury, MD.
This camp, with a unique name, features some of the most unique views of the Potomac River. This is an amazing camping spot located on St. George Island in St. Mary's County. Stay in a rustic waterfront cottage with all of your family and friends, (they can sleep up to 24 guests) or camp out on the beach for a perfect lazy outdoor summer retreat.
The address of Camp Merryelande is 15914 Camp Merryelande Road in Piney Point.
This park is a great spot for those looking for the most rustic of camping areas right on the water. This rustic area along the Port Tobacco River, a tributary of the Potomac River, is a favorite among expert fishers and hunting enthusiasts. These primitive camp spaces are only accessible by boat making the experience even more adventurous as you can only pack in what you can fit in your small paddle craft.
If you want an amazing camping spot near the water this is one of the best in southern Maryland. This park is located on a peninsula that juts into the waters where the Potomac River meets up with the Chesapeake Bay. This is an amazing spot for water lovers it is great for swimming and fishing. There is a 710-foot pier and three water trails that are very popular for paddle sports.
If you are interested in the rich history of southern Maryland this spot is full of great American history. Point Lookout is the site of a Civil War prisoner of war camp as well as home to the historic Point Lookout Lighthouse. You can learn all about the history of the park by visiting the Civil War Museum and Nature Center.
Point Lookout is located at 11175 Point Lookout Rd. in Scotland Maryland
Camping is one of the best activities to enjoy in southern Maryland with all of the unparalleled beauty and rustic natural spaces as well as unspoiled land with a rich history.
For more information on living in southern Maryland including all southern Maryland real estate please contact us any time.
More Great Things to do Around Southern Maryland