Are Escrow and Title Different Companies?
Posted by Billy Rabbitt on Wednesday, November 3, 2021 at 11:39 AM
By Billy Rabbitt / November 3, 2021
Comment
Escrow and title companies are not the same. This can be confusing because title companies can offer you escrow services. When you are buying a home, you place an earnest money deposit into an escrow account which is managed for you throughout the entire escrow/closing process. Title companies handle many other details that surround the purchase of a property. The real estate process involves so many moving pieces just to get to the end goal. Title and escrow companies are there to preserve your interest and protect your investments.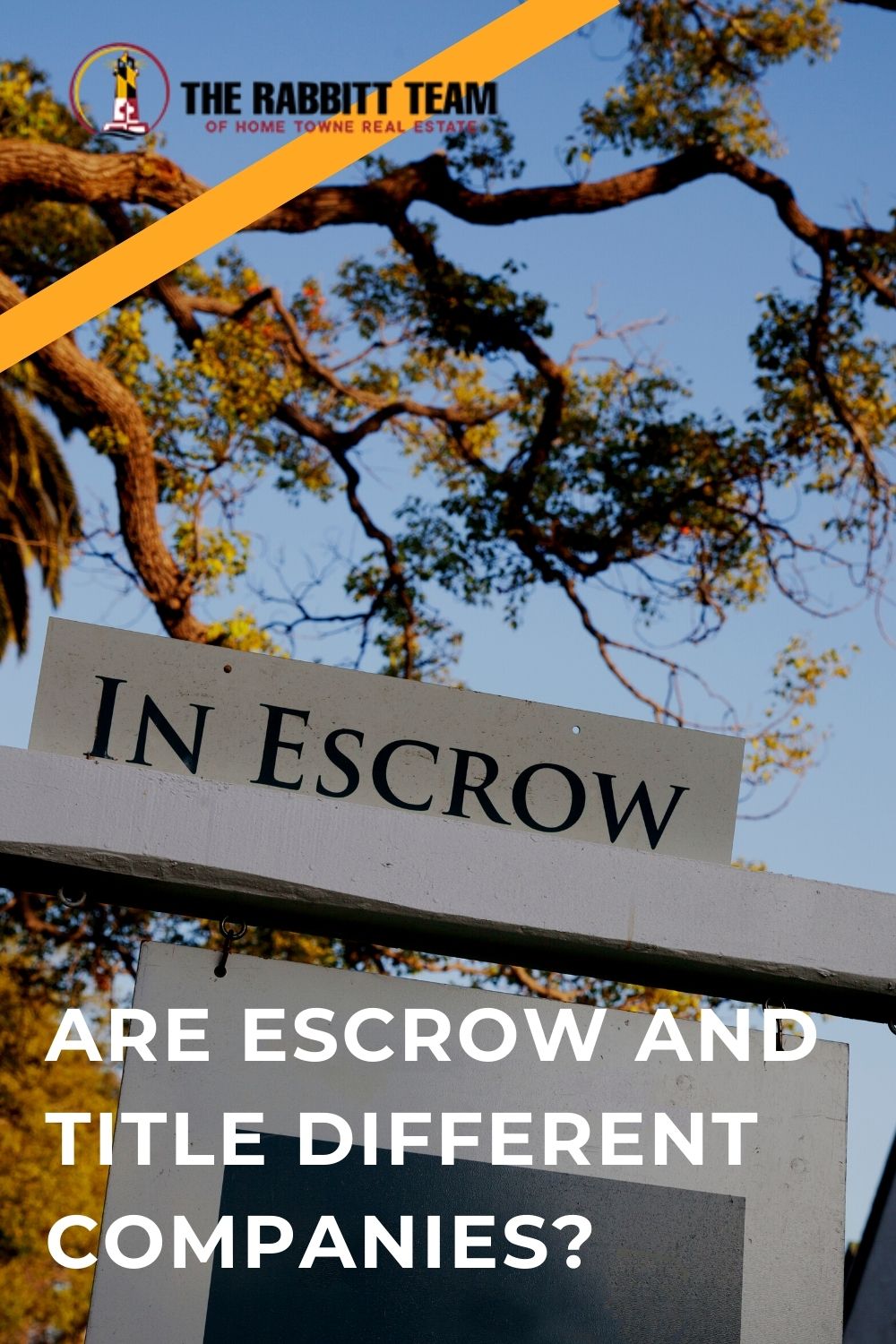 Escrow
Escrow is the arrangement of one company holding and managing the payment of funds required for two parties in a given transaction. The escrow company or agent acts as an objective third-party between the buyer, seller, and lender to make sure that the contract is followed and money goes to all of the appropriate places.
Title
Title refers to your legal rights to own, use, and dispose of a specific property. The title company insures the property's title with policies to the buyer and lender to protect against problems with the property or the title. A title company handles several other details. They provide title searches to make sure the property is legally owned by the seller and can help you settle any and all liens that could be held on the property. They also can offer you title insurance which protects you against any legal claims made on the ownership of the property. They help with the loan closing so you can complete all the paperwork and become the legal owner. Lastly, they can maximize your tax benefits and set up a 1031 exchange. A title is an official document that dictates your ownership.
Many title companies also offer escrow services, making it a one-stop-shop for the home buying process. This can bring so much ease to everything. A title agent researches the history of the property being purchased and transfers the actual ownership of the property. An escrow agent manages all of the crucial documents that are required to close. They work with both the buyer and seller to prepare the translation documents and coordinate with the lender. They oversee all of the finances involved in the real estate transaction.
A buyer and seller are using the same title and escrow company and this is usually decided upon once an offer or counter offer is accepted. The combination of both gives you maximum protection.