5 Simple tips for an Organized Garage
Posted by Billy Rabbitt on Monday, March 7, 2022 at 9:21 AM
By Billy Rabbitt / March 7, 2022
Comment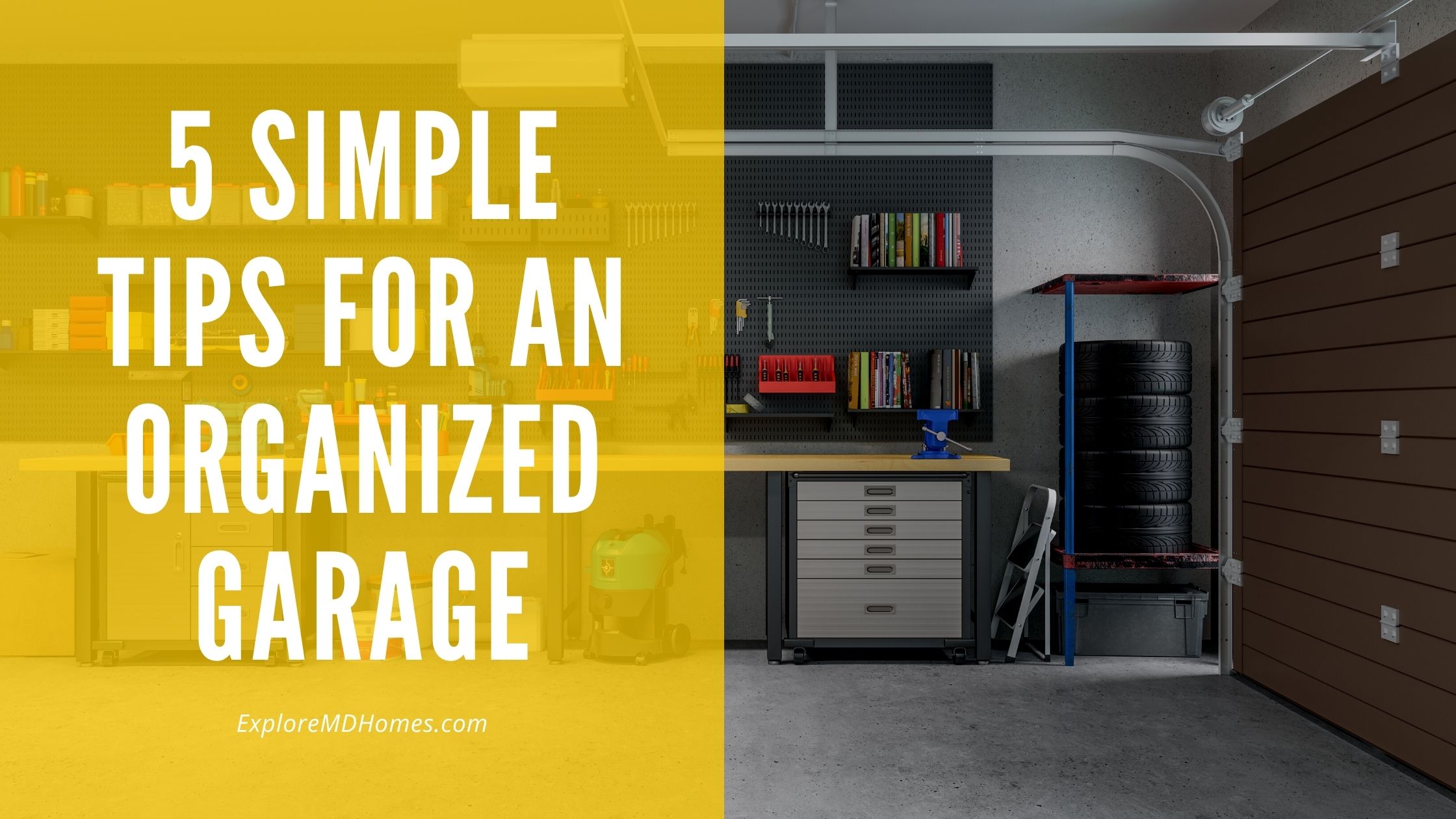 With so many different items from many various categories being stored in the garage, it can be difficult to find the right easy strategy for cleaning and organizing this space in your home.
We could probably all agree that there may be some items out in the garage that would be best suited to other areas of the home. It is not uncommon for the garage in the everyday American home to act as a sort of catch-all storage space.
If your garage feels out of control and overwhelming, do not fret. With these 5 Simple Organization Tips, you can get your garage back into shape.
Start By Putting the Clutter into Categories
Begin by pulling everything that is currently in the garage into the center of the room and placing it into 4 categorized piles. These piles include keep, give, trash, and donate. You can make large signs and place them on different sections of the empty floor to help you remember which pile is which.
If it is sunny, you can use the driveway which will help to encourage you to get the job done more quickly. (Because nobody wants their neighbors to see their big piles of junk and everyone wants the use of their driveway back at some point)
If you do not have enough space to place everything in the center of the garage or into the driveway you can divide the garage into sections and work in smaller zones. Such as choosing one wall or a corner.
More: 7 Benefits of Completing an Unfinished Garage
Give the newly empty area a good cleaning
While everything is pulled out of the garage it is a good idea to give the garage a good sweeping and to wipe down any organizational systems that you may already have in place. Such as wiping down the shelves. It is also a good idea to check for any cobwebs in the corners or the rafters and get rid of those as well.
Put Things Away in Zones
Once you have sorted everything into what you are going to keep or get rid of, it is time to put it back. Make a plan of where each item will go. A great way to do this is to section areas of the garage off into categorized zones. For example, you can do tools, outdoor toys, sports equipment, car supplies, etc.
Gather all of your like items together and then pick a place where they get to be at home within a section of the garage.
Create more organized areas for places to fit
If you need some more shelving or bins to enable you to put your items neatly away into zones it is a good time to put the stuff in before you put everything away. Make sure to utilize the wall space and even the ceiling. There are some great organization systems that you can go and purchase or take ideas from. Websites like Pinterest are also very helpful to help you decide what type of organization system you would like.
Maintaining your new organization
To maintain an organized garage, set aside a few moments on a regular basis to ensure everything is where it needs to be. This can be weekly, once every other week, or even monthly. It is also a good idea to take complete stock of your garage and completely re-organize at least once or twice a year.
The garage is a high traffic area and it's very easy for it to become a dumping zone within just a matter of days. Having a good plan for routinely maintaining it will help the task of organizing and cleaning it seems much less daunting.
For more information on purchasing a home in Southern Maryland please contact us anytime.