Are you exploring the real estate market to sell your house or are you just beginning your home search?
If so, you've likely stumbled upon Zillow, one of the most popular home search platforms available today. While Zillow has its strengths, it's essential to uncover its limitations and explore alternatives when making such a critical decision. Why Zillow might not be the best place to search for a home.
That's where we come in. We provide an array of benefits that empower homebuyers and sellers with the most accurate information and top-quality resources. So why choose our site over Zillow? Let's dive into the reasons.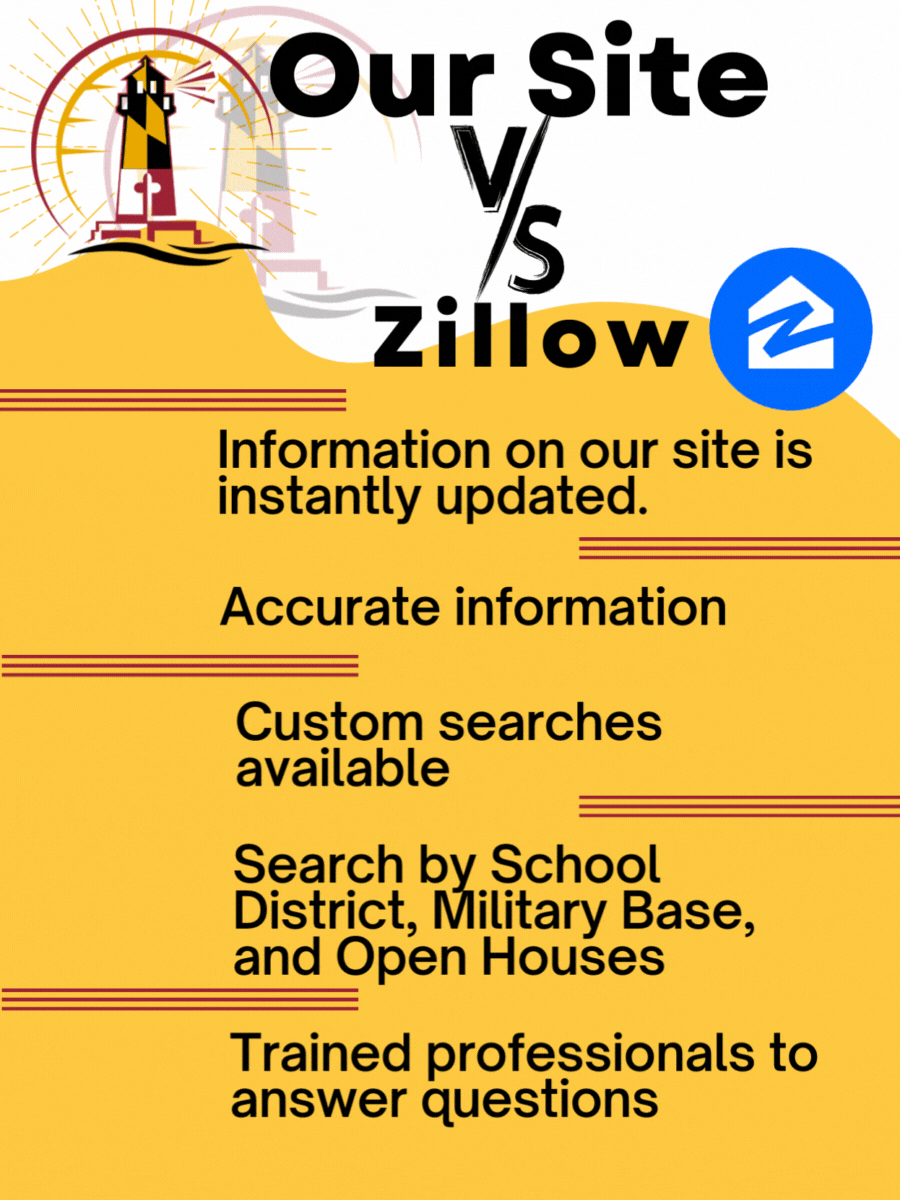 Why Our Site is the Best Place to Search Homes?
Instantly Updated and Accurate Information
No homebuyer wants to fall in love with a house only to discover it's already been sold or the information listed is inaccurate. On our site, you can trust the information displayed, as it is frequently updated and verified by a team of professionals. Avoid disappointment and confusion while searching for your dream home with our accurate and up-to-date listings.
Custom Searches for the Perfect Fit
Everyone has unique preferences when searching for a new home, and our site respects that individuality. We offer custom searches that cater to your specific requirements, whether it's finding a pet-friendly house or targeting a specific neighborhood. Easily filter through listings to find homes that check all the boxes on your wishlist.
Area-Specific Searches
Are you looking to live in a certain school district, near a military base, or have your heart set on attending an open house? With our area-specific searches, you can easily locate your dream home in the perfect location. Finding a home that meets your lifestyle needs has never been easier.
Professional Assistance at Your Fingertips
We pride ourselves on being more than just a website. We offer a team of trained professionals ready to answer any questions and guide you through the home search process. Whether you're a first-time homebuyer or a seasoned real estate investor, our support team is here for you every step of the way.
Zillow simplifies the home shopping process for first-time buyers by offering a user-friendly interface, comprehensive property descriptions, and an estimation feature. However, it has some disadvantages, such as outdated listings and limited neighborhood representation. It is recommended to visit the house in person before signing agreements to fully understand the property and its surroundings. Overall, Zillow is a helpful tool for finding the perfect home.
Looking for alternative platforms to compare? Check out these resources:
While we believe our site offers the best experience, we also value transparency. Here are alternative ways to search for your new home:
Ready to Start Your Home Search Journey?
Don't settle for less. Experience a truly amazing home searching experience with our site!

If you have questions or are ready to begin the home-buying process, just complete the form below, and a member of our team will be in touch shortly!